I just love appetising, high-quality lunch! 🤗 Do you? Today, we can suggest you a restaurant, where you'll be able to find wonderful dishes 👌.
This time, we represent @arlei_aistra_maistui . We've tried pork ribs 🍖 with coleslaw and French fries, and chicken Kiev with fresh salad. The ribs were perfectly baked, as the meat was falling from the bone, just how it should be. Sticky, soft and sweet. 🤤
We grabbed the same ribs to repeat at home, but by finishing the cooking ourselves, I mean, we took the ribs prepared by sous-vide way. When products are made in sous-vide method, they are being marinated in a low temperature, in vacuum for a long time. So, when you take it to home, you just need to throw it in an oven for few minutes and voila! That's how easy making a dinner looks like. 🧑‍🍳
But getting back to lunch, as I mentioned, we also tried chicken Kiev, which was crunchy outside, soft inside, all stuffed with butter, the good old classics.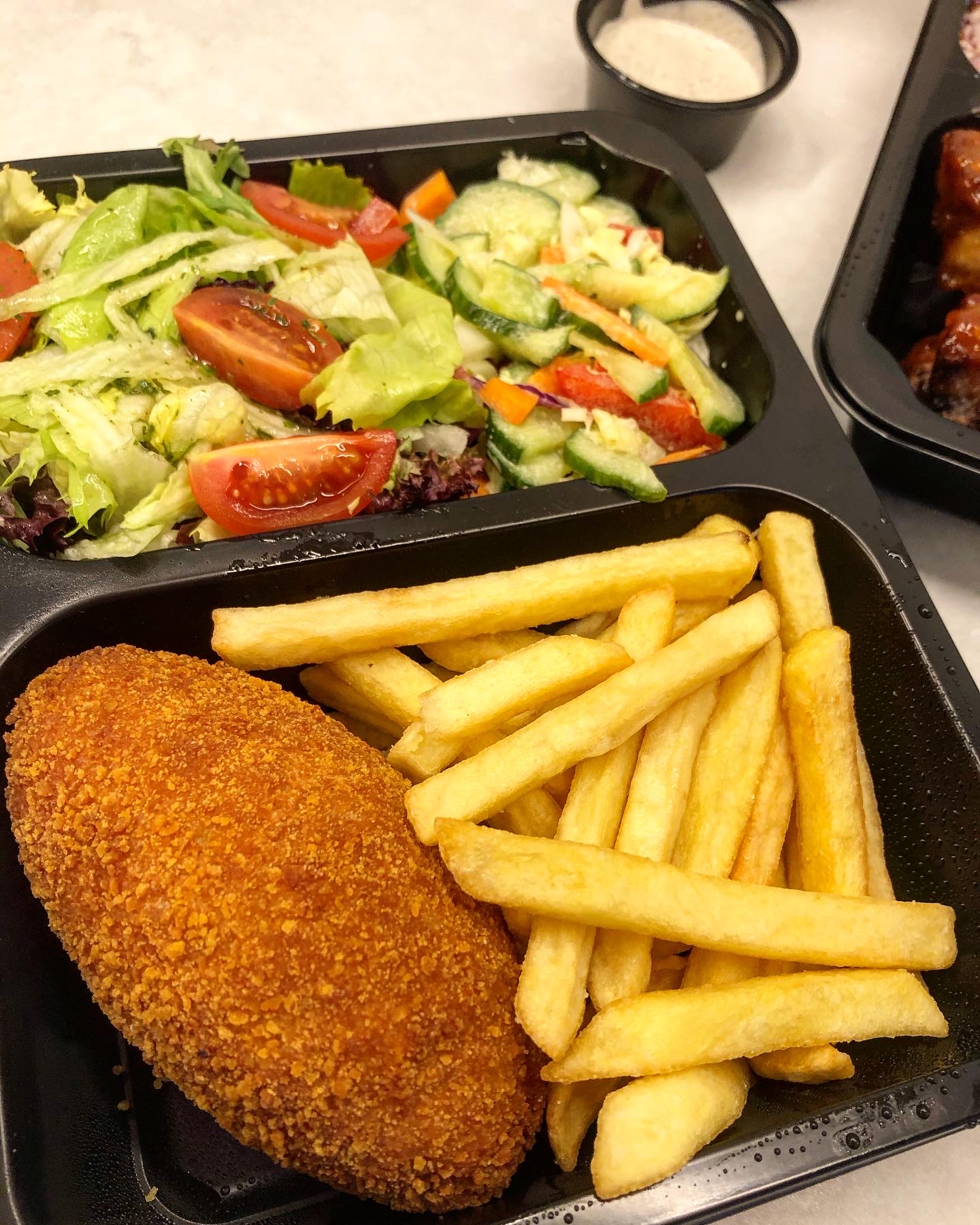 And to sum up, it's a must to mention the delicious sauces. ArLei is serving those in a large amount and big variety: 🥥 coco-lime, truffles, chipotle, Parmesan-anchovies, adjika. We recommend.