We are travelling again! ✈️ Sounds so boastfully 😄, but you know what? We are travelling with the help of food and so can you. This month, @wolt.lietuva grouped restaurants, into most wanted destinations: Japan, Hawaii, Thailand, USA and Italy. So, we decided to choose Japan 🇯🇵 and Thailand 🇹🇭.
We were flying to Japan along with @bola.lt and their Chicken Katsu Curry: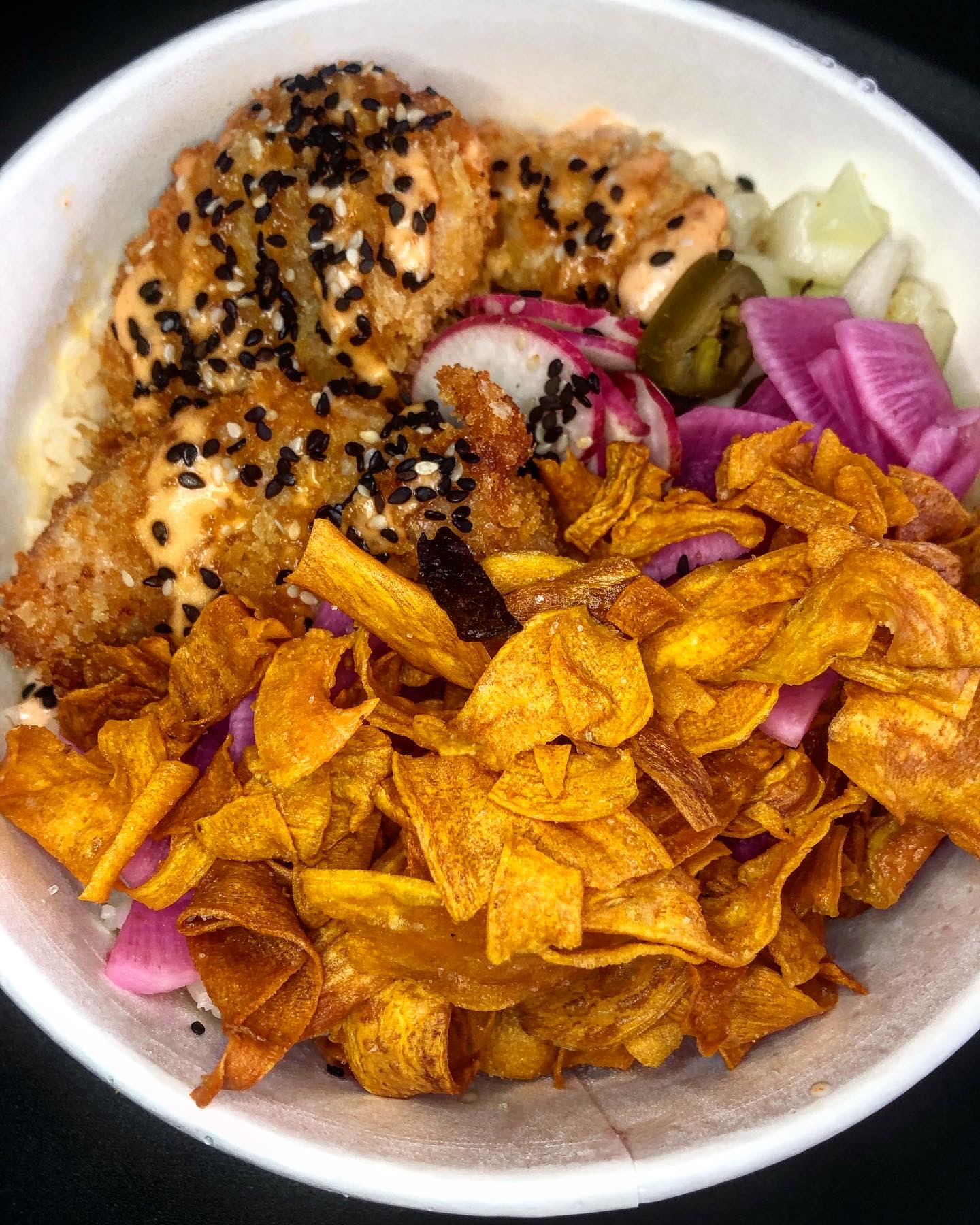 This dish was created in 1800s at one of Tokyo restaurants. We just loved it and it also perfectly reflects that tasty Japanese cuisine. Crunchy chicken, marinated shimeji mushrooms, jalapeno, sweet potato chips, marinated melon and those wet rice.
Also, a fun fact that I was thinking that Japanese music is all about calming sound of specific Eastern instruments. Although, when I listened to the playlist created by Wolt in Spotify dedicated for Japan (you can find it here), my mind changed completely. There you'll find great Japanese artists, who are creating light, positive and modern music.
By the way, when flying, we had a stop in the Middle East, so we also ordered from a Meze bowl from Bola:
Such an interesting variation and a great fit for those, who avoids carbs, because it's all about vegetables and proteins.
And since we're going to Asia 🥢, this month we also tried Thai cuisine. I had been thinking about trying @vathaitau woks 🥡 for a while, so we ordered 'Tau Sau' and 'Phad Tau' dishes, which sounds very close to the famous Pad Thai.
'Tau Sau' prepared with egg noodles, lots of various vegetables, mu'er mushrooms and chicken.
'Phad Tau' was a bit softer, prepared with rice noodles, lots of vegetables, but including peanuts.
We just loved the home-made spring rolls. It is clear that they are making these themselves, which is not very usual in other places.
To feel the spirit, we were again listening to Wolt's Thai playlist in Spotify (find the link here) 🎶.
It's so great to try out new tastes and I am glad that we have so many options for different restaurants in Vilnius. Let's use the opportunity and have a great time! 🤗