Most of you might have already heard about food makers @ciopciop_official . Some participated in food production courses before quarantine, or in an online party 🖥️ 🎉, or maybe you organised celebrations at their place or used the catering services. But we noticed that Čiop Čiop food can also be ordered via @wolt.lietuva , so that's what we did 🚙!
We ordered Wiener schnitzel and DOUBLE 0,5kg Angus beef cheeseburger. Food portions… definitely not for a small guy 😄. Both the schnitzel and burger – means a lot of food. 🍔 The burger was made with cheddar cheese, bacon, signature sauce, Romaine lettuce, onions.
The schnitzel was deliciously fried in panko breadcrumbs, served with fluffy mashed potatoes (with herbs) and pickles.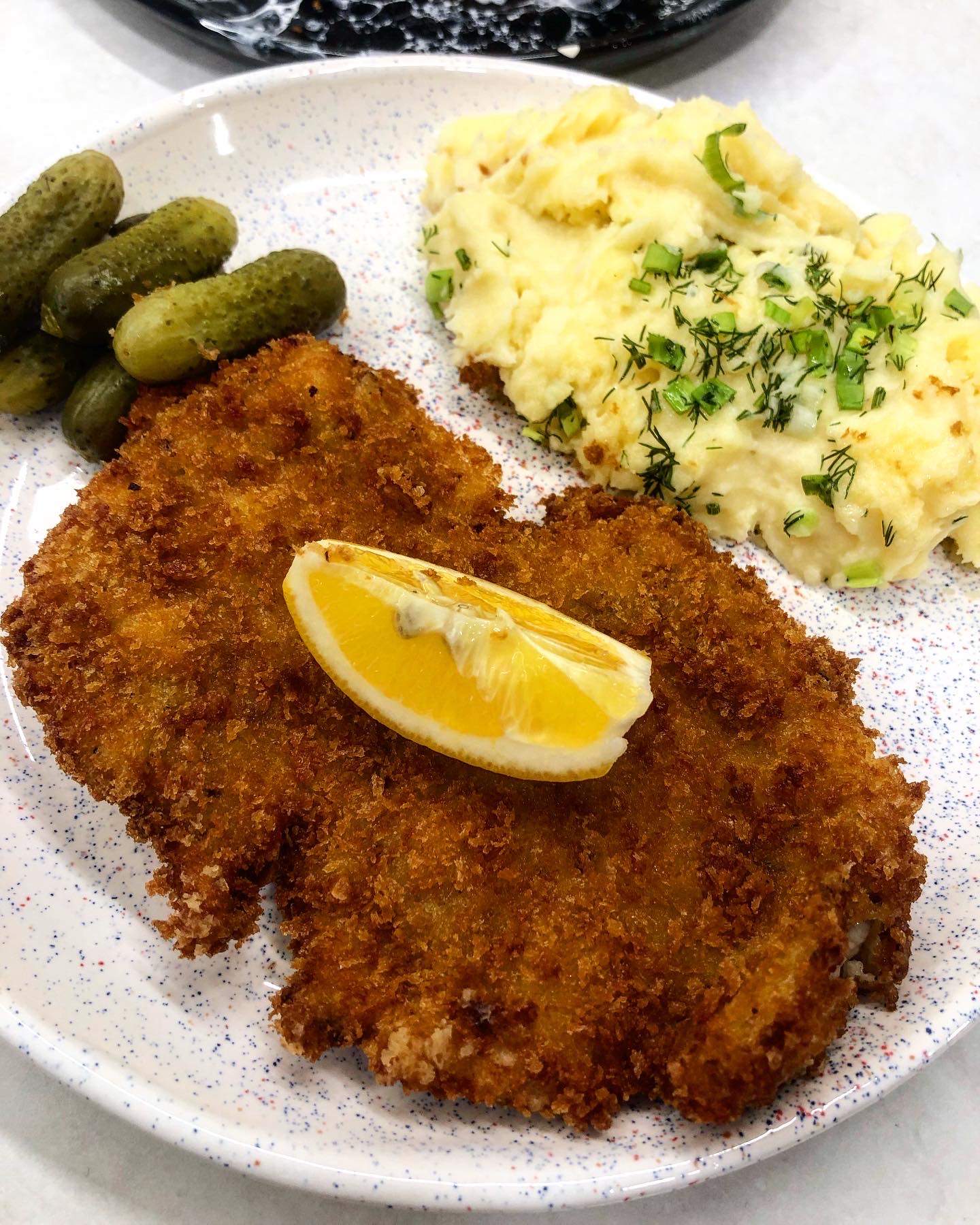 Unfortunately, I did not have a chance to participate in any of food events, organised by Čiop Čiop, but we made sure that they know how to cook just from this Wolt food delivery. I really feel that this was not the last time when we ordered from Čiop Čiop, cause I already picked out the future orders for buffalo wings, chicken tikka masala, bao, bowls, woks. Since they are preparing various worldwide dishes. 🌍