Looking for a nice place to eat during your lunch break? 🤔 Just recently we tried @kinu_smukle business lunch and we have something to tell you about it! 👇
First of all, it's great that the restaurant is located quite conveniently, in Ukmerges street, so available for people working in the North of Vilnius or around. For your lunch starter, you can choose whether you'd like to have a soup of the day or a glass of juices.
The soup is being changed every day, so it was a time for chicken and seafood soup.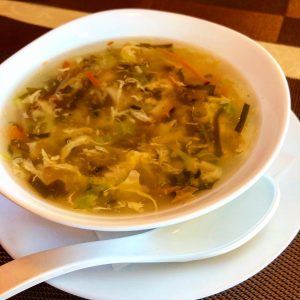 We also tried fried sweet and sour chicken and beef strips. 🍱 Chicken seemed very much like Guo Bao chicken and I just love that dish🥰 .
Beef stripes were rich in taste and the portion was huge.
Each dish costs 5.3 euros, which is a small amount, considering the portions we got. What's more, the lunch menu is being changed every week for a month, so they have 4 different menus. Opens the door for a greater variety! 🤗 Good prices, large portions and comforting Chinese food. That's what we can definitely say about @kinu_smukle. For the ending note, just look at their authentic Chinese interior 💕🐲🐉.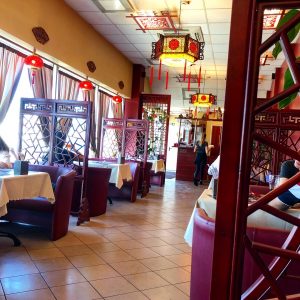 #kinusmukle #chinesefood #eatoutvilnius #businesslunch #lunchvilnius #lunchinvilnius #sweetandsour #maistas #maisto #skanu #dienospietus #pietus #pietu #vilniusfood