As this frost forcing us to look for entertainments inside, recommending you to try tasting dinner @lebonjourrestoranas 🥗.
The dinner started with chef's compliment (pumpkin appetiser):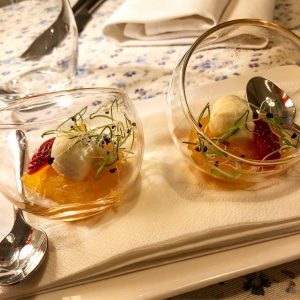 Salads or soup (we chose beef salad with grapefruits and oranges):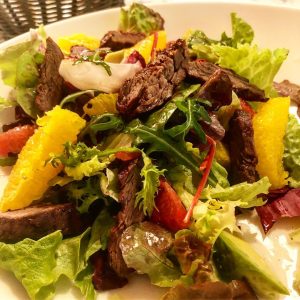 The second course (we chose rabbit and fish fillet):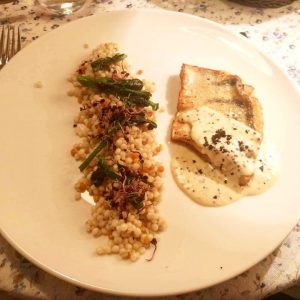 Dessert (creme brûlée and chocolate fondant) and a hot drink (tea, coffe):
Portions were quite large, so after all the dishes, we felt really stuffed, which is not very usual to tasting dinners. The food was filling and healthy as well (except for the desserts, of course 😃). The restaurant was almost empty, so you'd have plenty of space to spend your cosy evening 👌.
#eatoutvilnius #eat #out #vilnius#lithuania #frenchcuisine #frenchfood#lebonjour #cremebrulee #rabbit #fish#salad #tastingdinner #food #foodporn#foodreview #blogger #blog#foodblogger #foodie #foodlover#dessert #instafood #foodpassion#foodgasm #foodblog #foodcritic#foodtasting #frenchfood#foodstagram