Yesterday we had this fun activity, to rehearse a festive dinner. What? 😁 There's not a lot to do, during this quarantine. 🤷‍♀️ So, we're living a festive season all the way. Our beloved @pamella_bar_vilnius created their Christmas takeaway menu, so you can also order it, to avoid working with pots for half of the day. 🥘 I think everyone already understood that millennials are a whole different generation, comparing to their parents. That's why we're building our Christmas practices from scratch 🎄.
Pamella contributes to that. Their dinner is really untraditional, though very interesting and long-lasting with the memories of its taste. We tried: salmon, marinated with Szechuan pepper and miso:
Duck rillettes (pulled duck confit, spiced with Pamella's five spices mix):
Slow roast rolled pork belly (served with lemongrass salsa verde) with potato multilayer (fried Pommes Anna):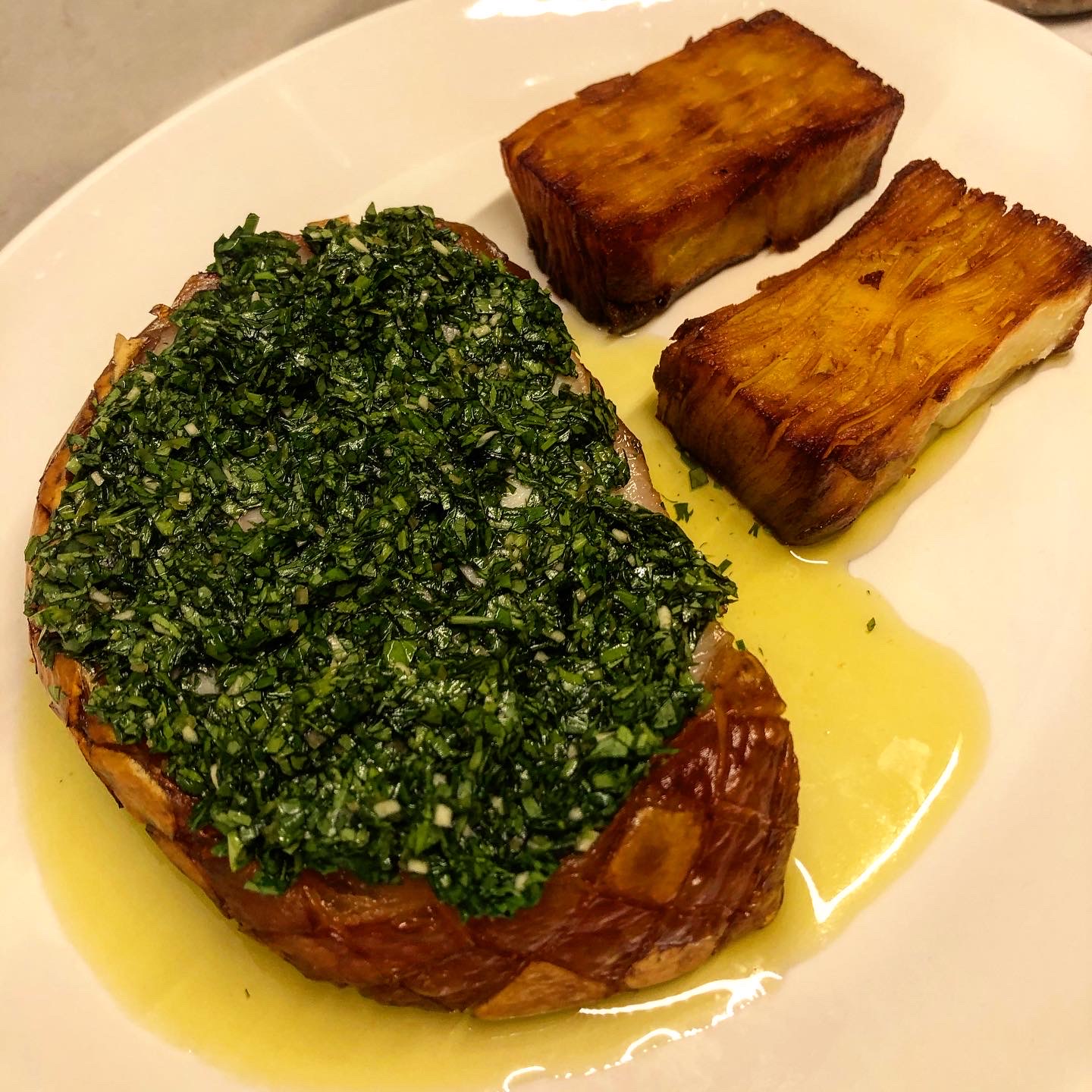 Celery root, cooked in salt coating (dills and ginger mayo, roasted nuts, sourdough croutons):
Pointed cabbage (fried in a pan, poured with butter and dills):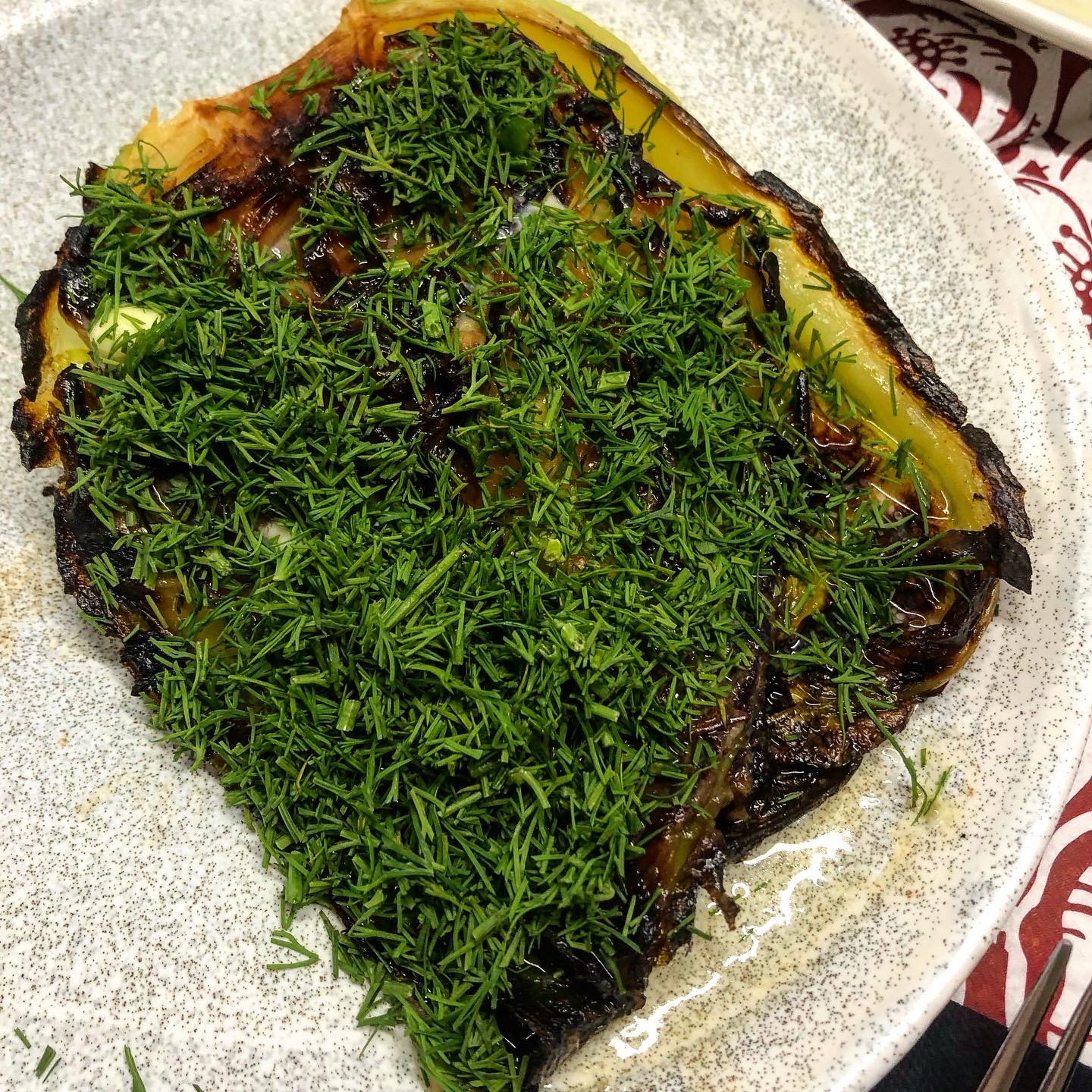 Really fascinating activity, because the dinner was delivered ALMOST done 😆, which means that we had to play chefs ourselves and complete it in our kitchen 🧑‍🍳. Entertaining way of spending your quarantine! Recommending!
#pamella #vilniusfoodie #vilniusfood#vakariene #sventinevakariene#christmasdinner