Remembering slow and lazy Sunday brunch @prancuzai 🍳. Swedish table for snacks (croissants, crepes, chicken wings, sausages, mussels, salads, pastries, sweets and corn flakes), free-flow coffee/juices and one dish à la carte (eggs Benedict or Croque Madame).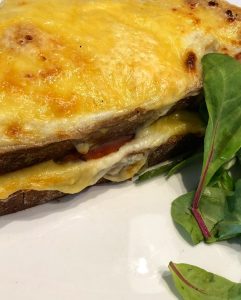 All for 15€. Sounds kinda large amount for just breakfast, but that was my whole meal that day. Stuffed myself so much, that I had to roll out as a donut from that restaurant. Food in high quality, friendly staff, but we just missed more fruits.
Recommending to book a table prior to coming, because the place is full on Sundays.
#eatoutvilnius #eat #out #eatout#vilnius #breakfast #breakfastclub#eggsbenedict #eggs #croquemadame#sundaybrunch #brunch #sunday#food #foodporn #sausage #coffee#swedishtable #frenchcuisine#prancuzai #restaurant #instafood#foodblogger #blogger #crepes#chickenwings