As far as we know, there aren't so many good places in Vilnius for sandwiches 🤔. Although, one of such is definitely @sandwitch.vilnius , located in @paviljonas.vilnius .
We went to try their sandwiches yesterday, even though I was dreaming about those for a while already. I had an eye on interesting (sexy) names in their menu and I was contemplating on what to choose, because everything sounded so tasty 🤤. Finally, we made a decision to choose these: French kiss, B.L.E.T., Crispy tights and Madame bdsm.
Their sandwiches are made either with garlic sourdough bread or garlic brioche and both of them seemed to me wonderful 👌. Some people saw us tasting different sandwiches and asked which one is the best, but it was so hard 🤯 to choose only one.
French kiss – a vegetarian choice, made with home mayo, onions caramelised in wine, Edam and Gorgonzola cheese. Trust me, that was a one good, wet French snog.
B.L.E.T. – made with home kimchi mayo, avocado, lettuce, caramelised bacon, sunny side up egg 🍳, Edam and Mozzarella cheese and crispy tomatoes. Consists of many ingredients, thus feeling soooo fulfilling!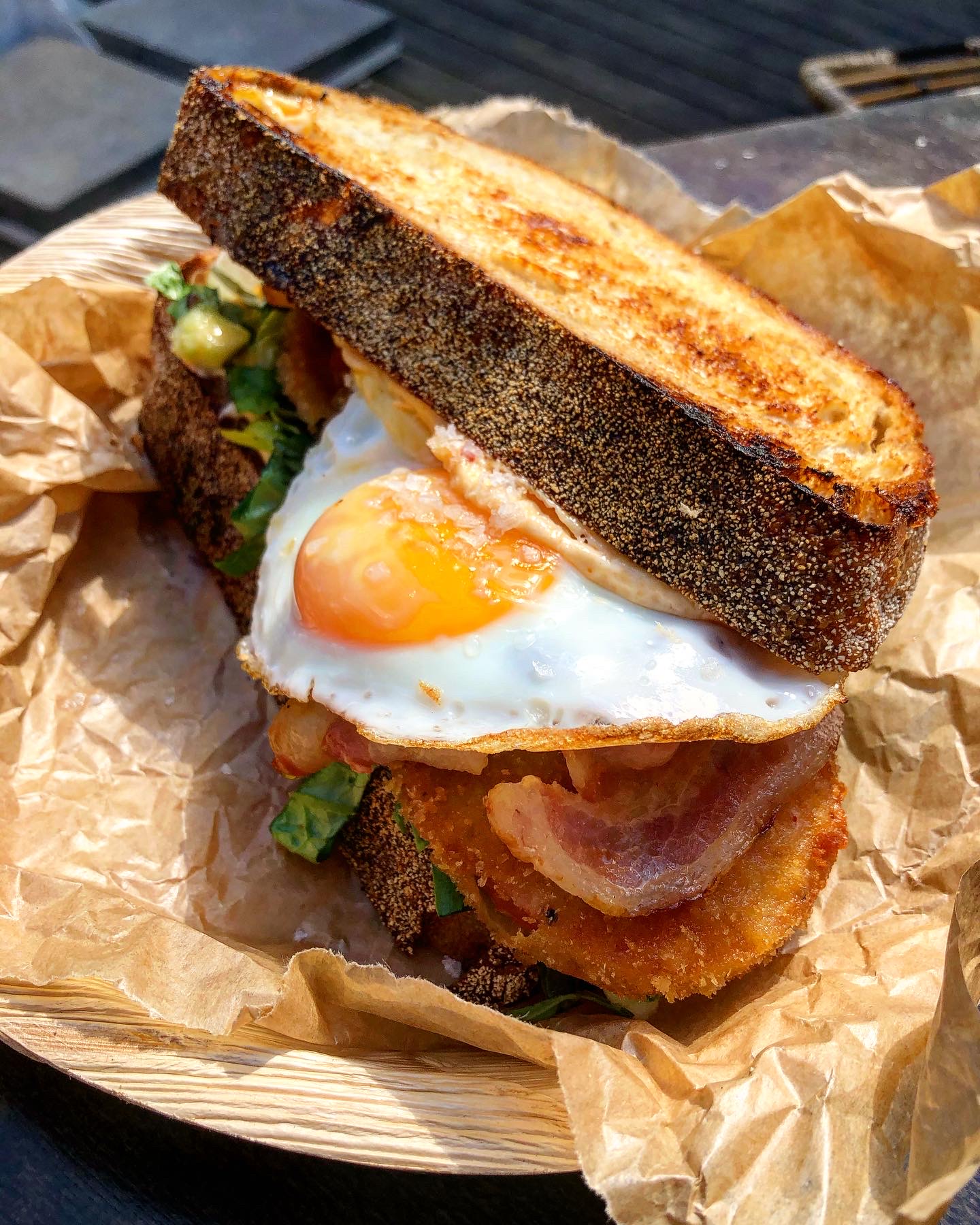 Crispy tights – home-made kimchi mayo, Mozzarella and Cheddar cheese, lettuce, marinated onion, crispy chicken tight. A little bit lighter option and those ingredients fit perfectly with sweet brioche.
Madame bdsm 🤪 – béchamel sauce, Edam and Mozzarella cheese, ham, sunny side up egg and sturgeon caviar. Also very wet, but has this intrigue of caviars 😉.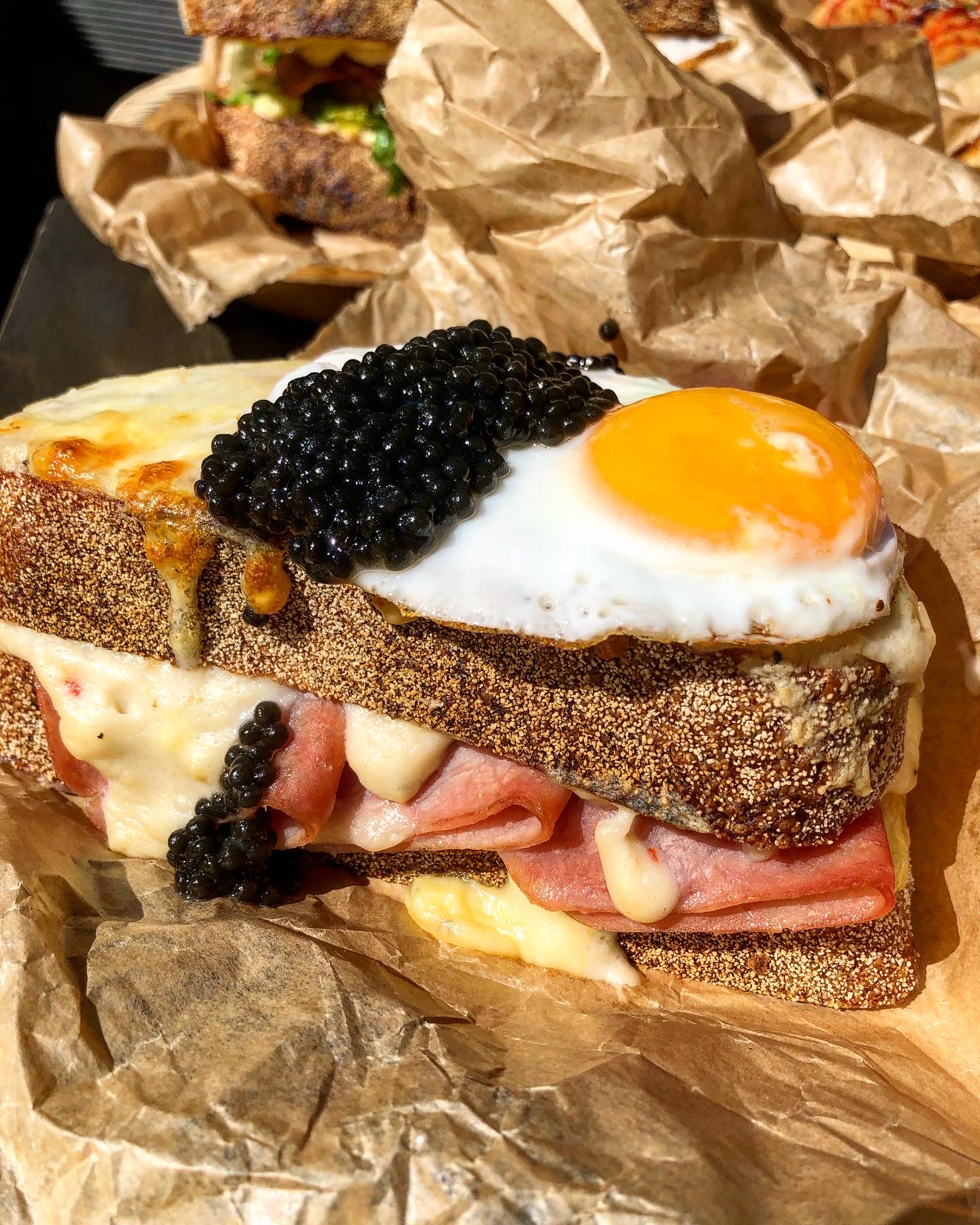 And also, we tried cheesy poppers with the same home-made kimchi mayo. Made with chalapos peppers, deep-fried, so has this good, light-hot taste.
It's crystal clear to me that we are coming back to this place not once or twice, but many more times. This is definitely a TOP sandwich place in Vilnius 🔝.