Are you willing to travel to the Far East 🥢? @yakuza_sushi_bar will prepare such dishes for you, that you won't even need to wait for an end of the pandemic. 😄
We've tried their Kamo ramen with teriyaki roasted duck, 12hrs chicken broil, carrots, marinated egg and shiitake mushrooms. Such a tasty thing. 🍜 Noodles were just like they should be in a ramen – thick, but in a perfect consistency, not too hard or not overcooked. The broil was intense and duck with the shrooms were rich in taste.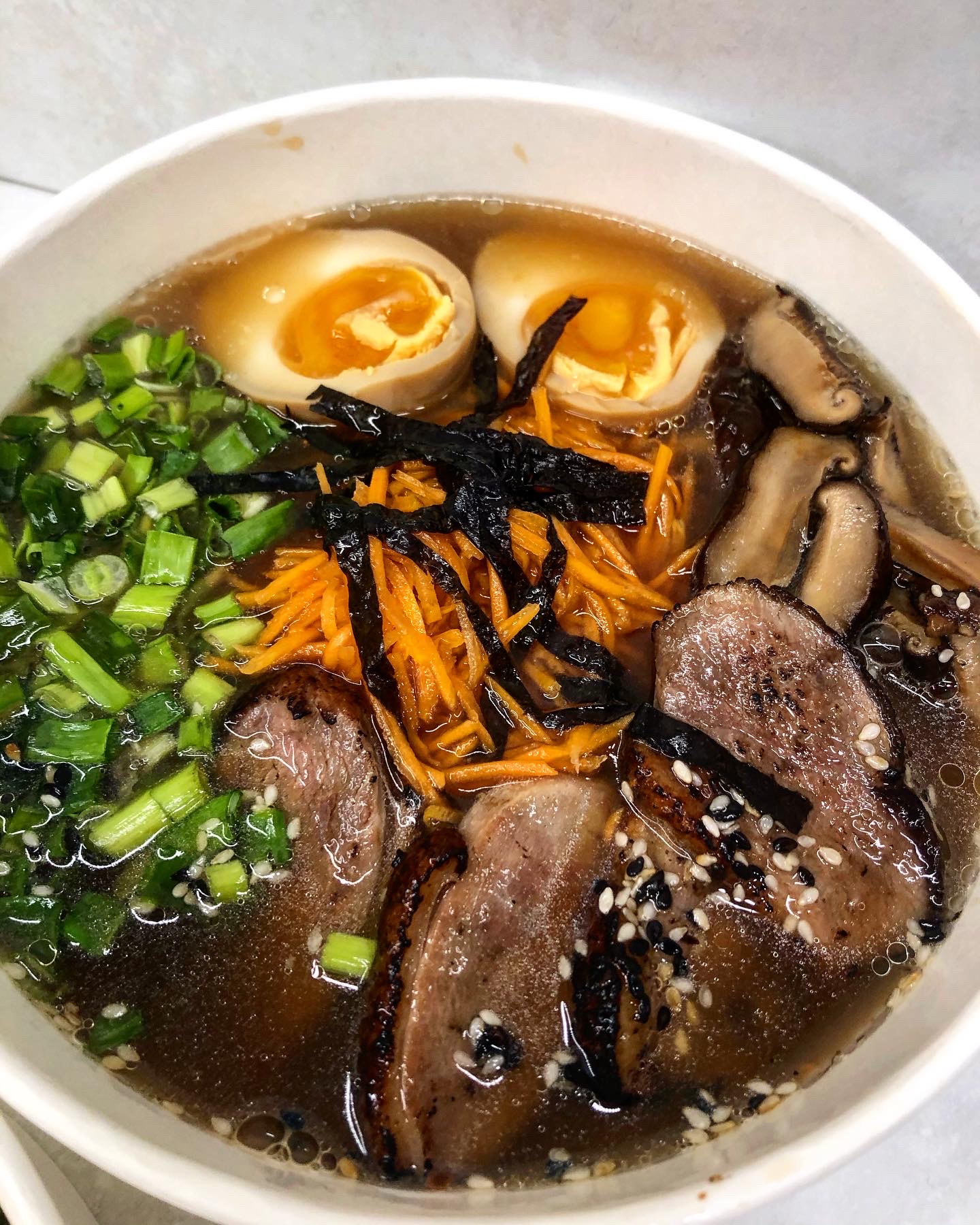 We also tried shrimp donburi. And now, I have to reveal a little strange, surprising secret for my followers and readers: I don't eat fish or seafood 🙈. BUT, just for the sake of knowledge in food and for you, who support me, I'm trying to taste as much as I can, despite my beliefs. 😊 So, returning to shrimp donburi, I must say, that even for me, who does not eat fish or seafood, it was a fantastic taste!
I was fascinated by everything 🥰: Shrimps were fried in a crunchy dough 🍤 with a pinch of sauce, sesame and various vegetable interpretations (carrots, corns + peas, white radish) and, of course, tasty rice poured over with some sauce, at the bottom.
A really colourful and full of impressions trip to Japan. 🇯🇵