Hey food lovers, did you know, that Lietuvos Gastronomijos Savaite is happening this week? We tried one of the restaurants, which are participating in this initiative. We went to @el_mercado_vilnius. I was amazed by the idea combining all four dishes, of El Mercado special menu.
They got the signature dish out of different Canary islands (as this is Spanish restaurant).
Differently than usual presented churros (with goat cheese) just melted my heart, as well as Coca with vegetables.
Grilled beef diaphragm was at first scary to me, but actually tasted very very nice, as the greenish paprika sauce fitted great there 👍.
And lastly – cheesecake ice cream with a sip of mint liquor was very refreshing and finished our dinner just perfectly 👌.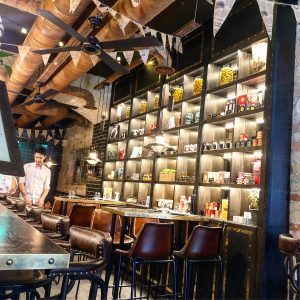 #eatoutvilnius #eat #out #eatout#vilnius #reviewblogger #foodcritic#blog #blogger #restaurantcritic#foodreview #foodlover#lietuvosgastronomijossavaite#elmercado #churros #spanishcuisine#canaryislands #foodpassion #foodie#instafood #foodgasm #foods#savaitesmeniult