I'm back again with ideas for sweet gifts! 💝 Well, at least, recommendations for such.
@holydonut.lt my beloved place for number of years. I have made some posts/articles before about their amazing brunch. But this time, we popped by to specifically taste their famous donuts 🍩.
It's much more convenient, when Holy Donut now has several places in Vilnius. For me, the one in Vilnius street is closer than the one in Vokiečių str.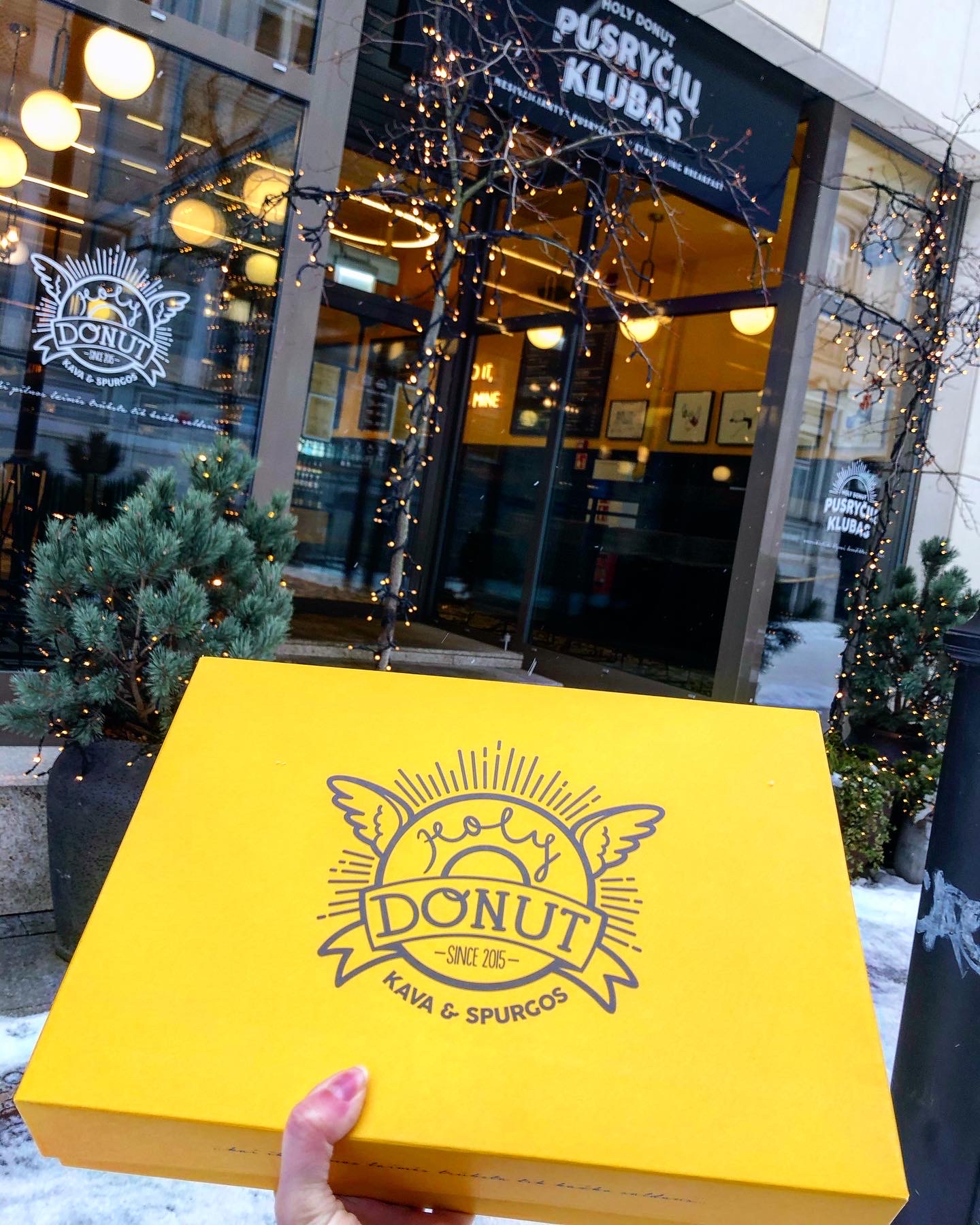 So, just take a look at this cafe showcase: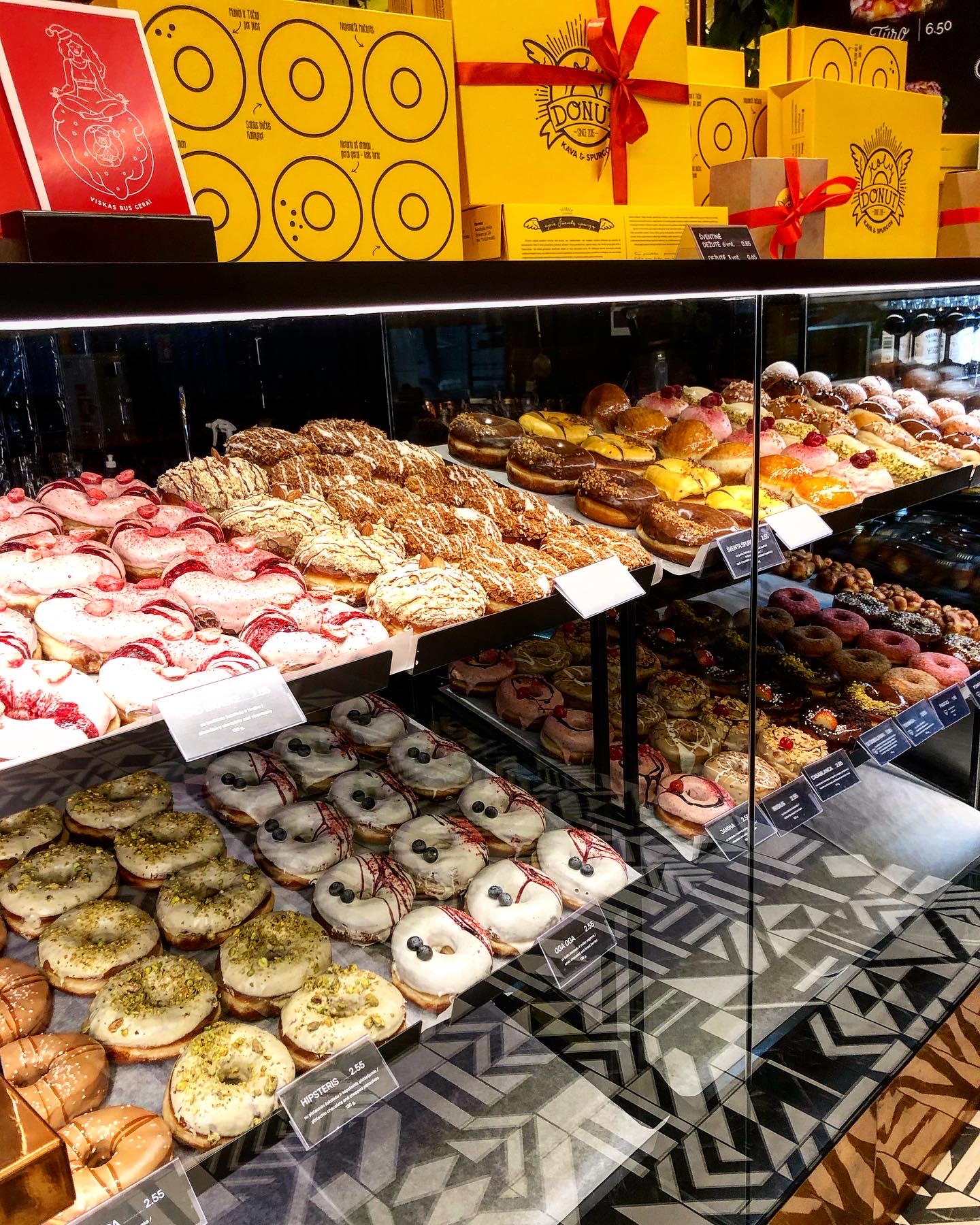 I want to eat it ALL. Just like Charlie was in a chocolate fabric, now it's me in the donuts land 😆. It was impossible to resist it, so we took the good old hollow donuts and the new ones, filled and poured over with cream. I mean, that cream, tenderness, freshness. It was worth to sin just a little bit with these calories, 'no ragrets', as they say. ✌️