Newly opened @vilnius.outlet brought a number of great restaurants. One of such – @restoranas.manga 🥭.
In this restaurant, you will find a mix of Far East cuisines with a pinch of luxurious Western touch. Thai 🇹🇭, Chinese, Japanese, Filipinos, Malaysian, Indonesian dishes are served here very differently, comparing to other Asian restaurants in Lithuania. We do not found here those worn out usual recipes, but we did discover hardly pronounceable, exotic curries 🍍, snacks and wok noodles.
So, this time we tried 'Gai Satay' with very tender chicken:
Light 'Popia Vietnam' rolls with duck:
'Neau Pad Num Mun Hoy' beef grilled in wok pan with vegetables:
'Udon Hoi Sin Duck' udon wok noodles 🍜 with duck filet: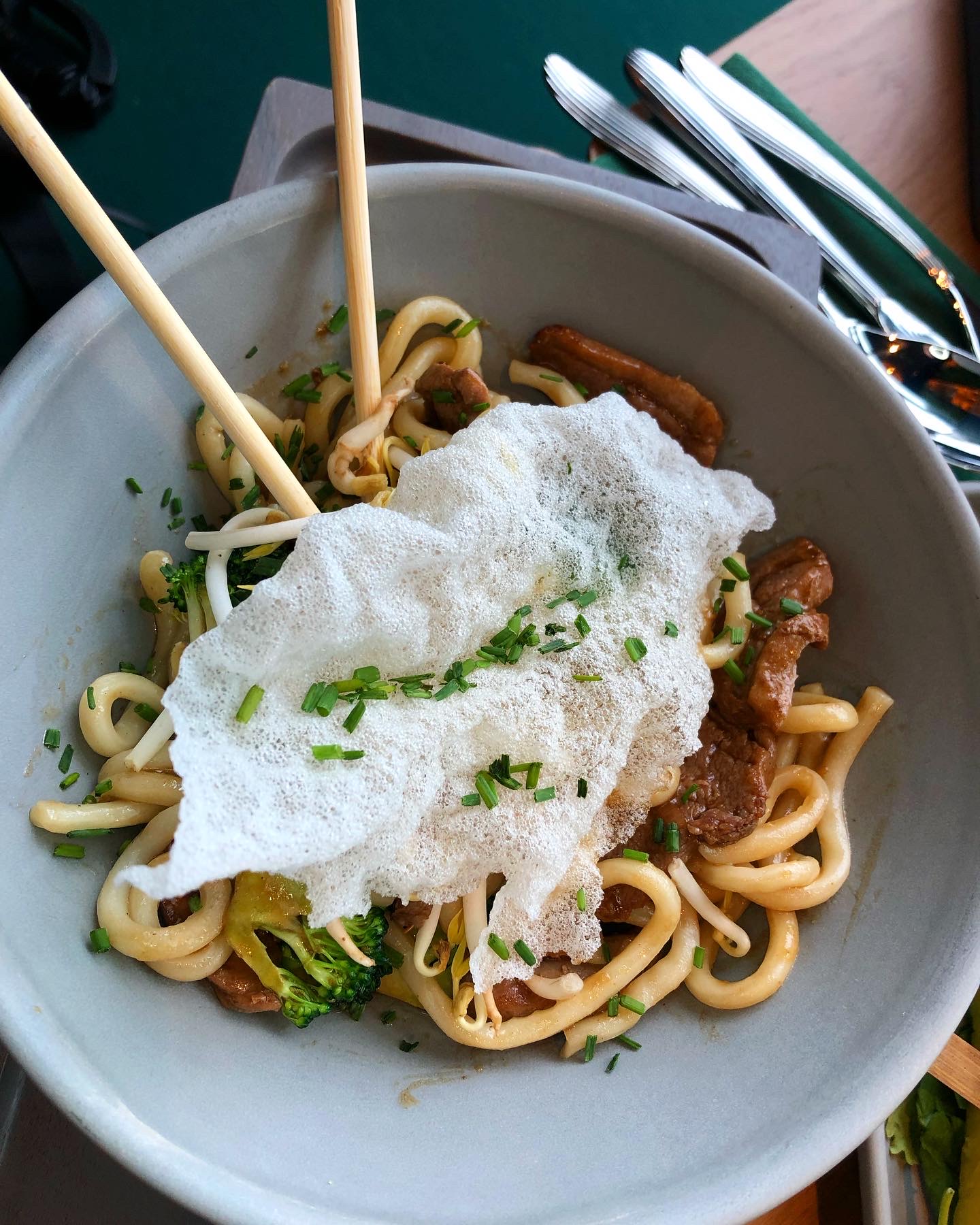 'Gaeng Phed Ped Yang' – red curry with duck, vegetable and fruits in heavenly soft texture:
Aromatic 'Tom Yam' with chicken:
Main dish 'Balta' – salmon filet in honey & Tom Yam glaze with udon noodles:
All of that was accompanied with tasty home-made lemonade and cocktails containing of fruits, berries, ice cream and coconut milk 🥥, served in these very lively glasses.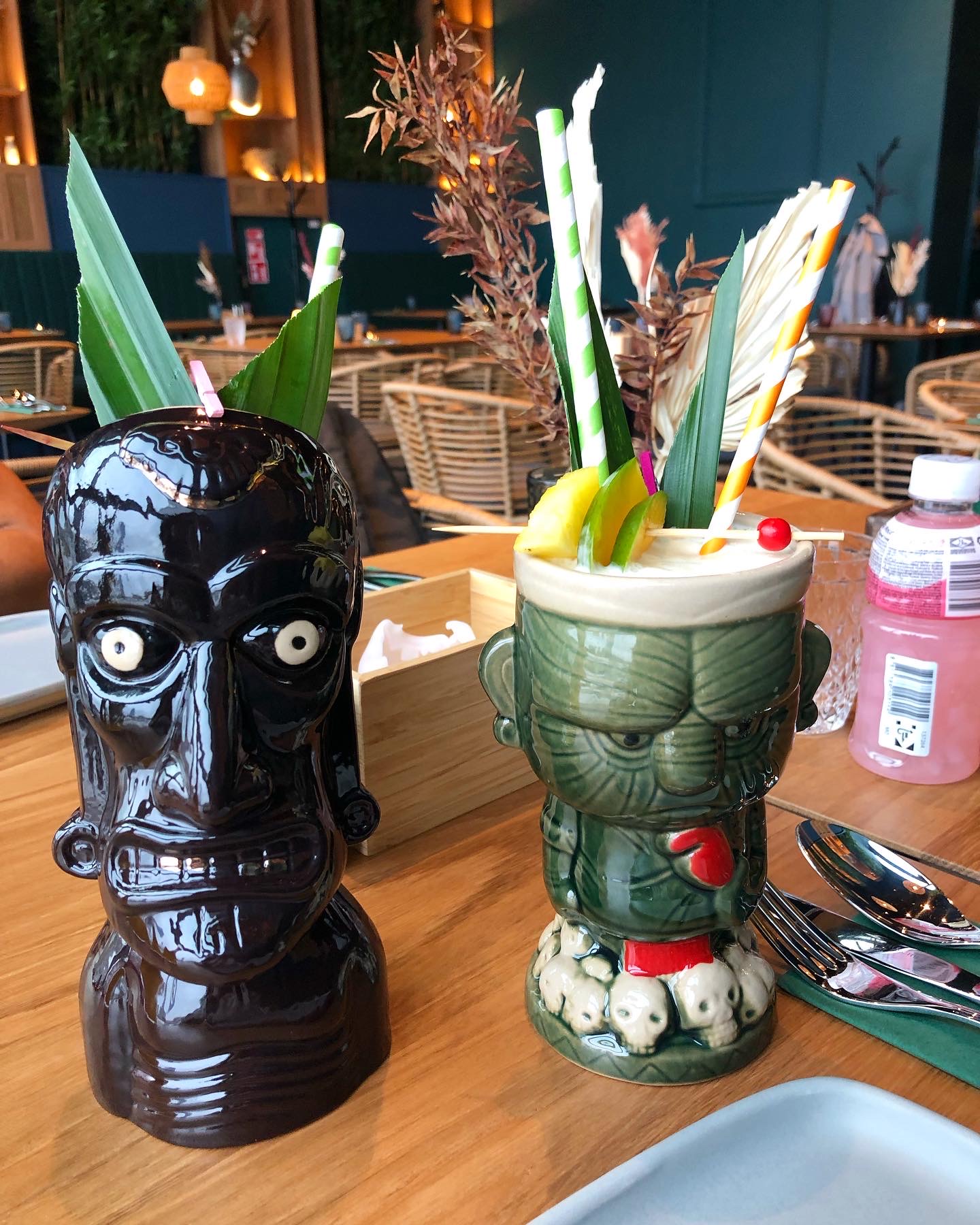 The food, as well as drinks in 'Manga' surprised us in a positive way. We really felt that they spend a lot on the quality of products, cause every dish is served with lots of fresh herbs, exotic fruits, vegetables, bamboo shoots or shrimp crackers.
We also liked the atmosphere of the restaurant, because we felt as if we were sitting in a luxurious Asian resort. Plenty of plants 🌴 and stylish interior.
Exceptional Asian cuisine recipes, high-quality products, colourful serving, rich flavours and lots of exotics. That's how we can describe 'Manga' and with that we highly recommend to visit it! 🧡
#eatoutvilnius #vilniusoutlet #vilnius #vilniusfood#vilniusfoodguide #maistasvilnius #maistasvilniuje #restoranas#azija