Good places deserve plenty of spotlight. 🌟 That's why I'm writing once again about @shakesnakcplius.
Do you remember these smoked sushi, we reported about recently? 🍱 That's right 😉 and those colourful, high-quality sushi trays, that's Shake Snack Plius. But this time we've tried chicken skewers with teriyaki sauce and sesame seeds, since they also serve other food, besides the Japanese rolls. 🍣 We have tried one portion with rice and vegetables: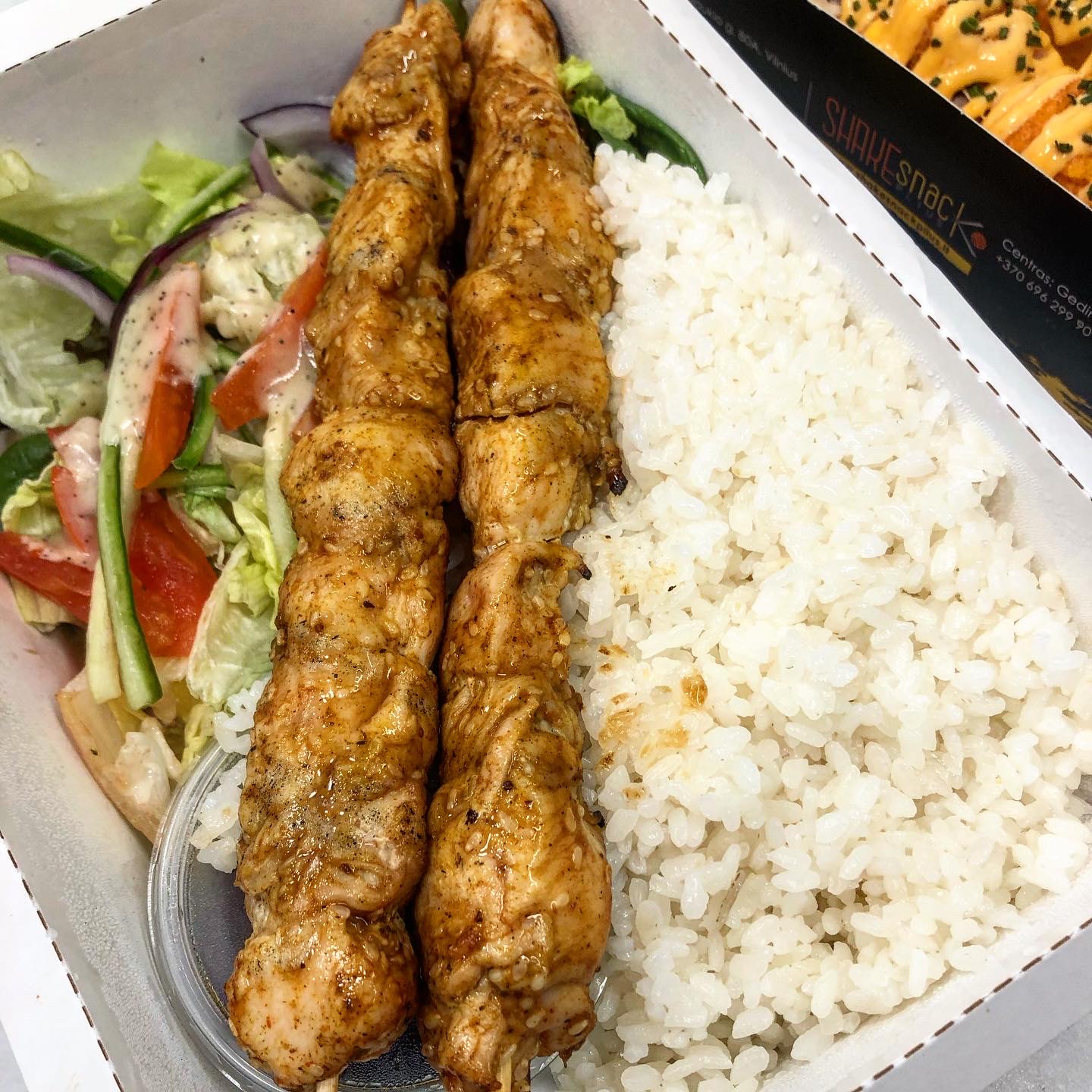 And the other on Caesar salad:
Shake Snack Plius proved they are serving not only exceptional sushi, but other food there is great as well! 🤗
The portions were really large and the salad was covered with enjoyable sauce and cheese. The taste of this grilled Asian chicken brought us to the East ➡️ 🥢 what most of the air transport companies cannot do at the moment.
Recommending to try this unique food in Vilnius restaurants' market! 💯 You can order their dishes to take out and take it yourself at any of their 3 restaurants or you can order via Wolt. 🚙
#eatoutvilnius #shakesnack#teriyakichicken #chickenskewers#asiancuisine #maistas#skanusmaistas #maistasinamus#maistasissinesimui #sveikasmaistas#maisto #maistassportui#maistassventems #maistasissinesti