Some interesting news for vegans and vegetarians‼️
I personally just adore how @grill_london prepare their dishes: burgers and steaks are saturated in smoke taste, since all the meat or vegetables are grilled in unique ceramic grills using ecological fuels. 🔥 I was very surprised in a positive way, when I heard that they started producing 100% plant-based patty for their burgers. 🍔 The main ingredient of this patty is soy protein, which is produced without any food dye or colouring agents, additive flavourings, cholesterol or GMOs. ❌ I found this patty fascinatingly tasty, probably because when creating it, the focus of Grill London was not only vegetarians, but also people, who'd like to consume less meat. 🥩 If my eyes had been covered, I wouldn't have understood what kind of meat I'm eating, 😅 because of the smoky/grill-like taste of the whole burger!
Of course, they still have usual choices for meat lovers, like the wonderful Jameson pork ribs (which you can see in these pictures) and others.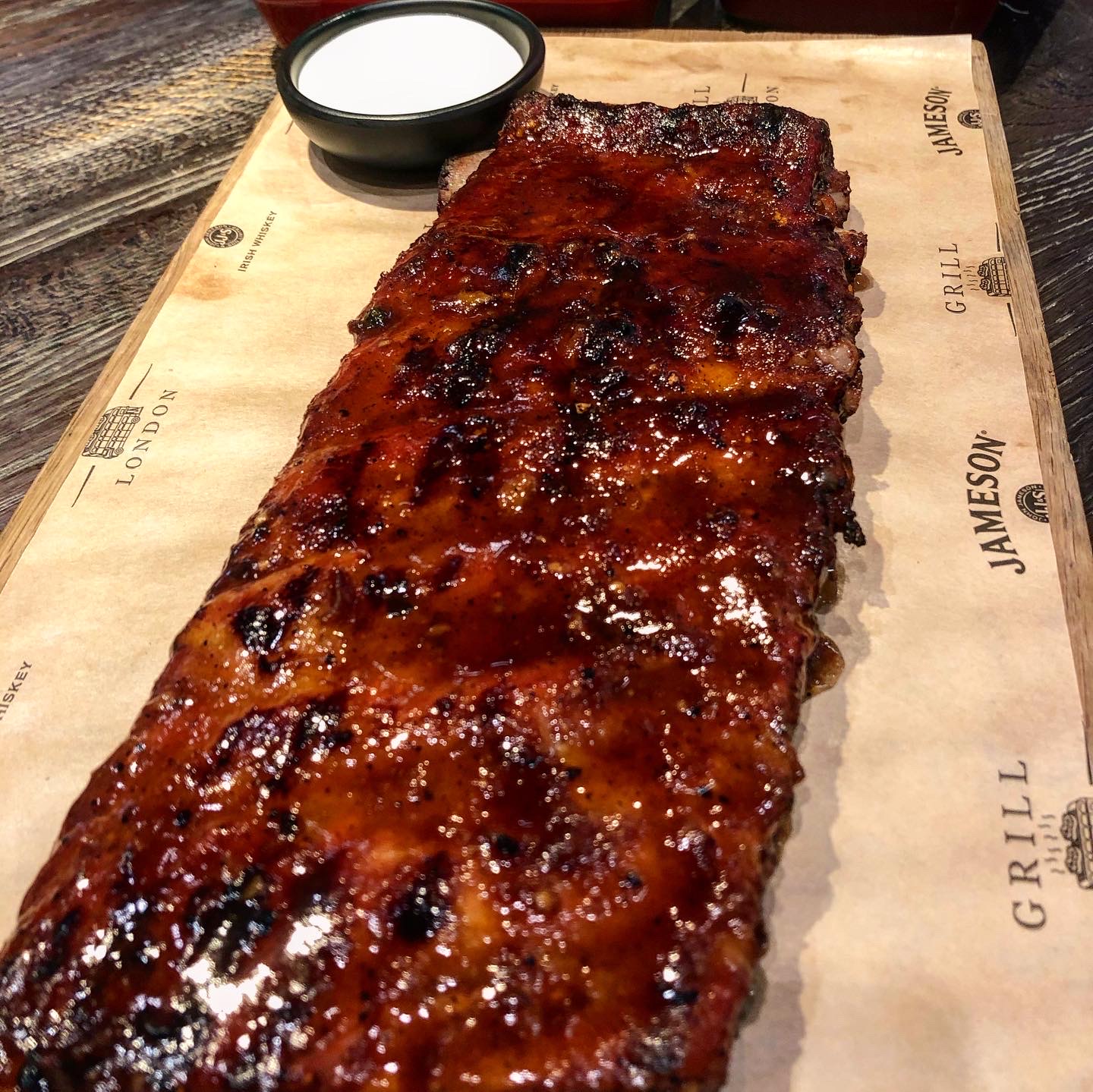 We also cannot resist having their fried bread with cheese sauce, 🤤 every time we are visiting this restaurant, since we think this is one of the best in town.
To sum up, will definitely visit Grill London, which is now becoming not only meat restaurant, but also vegetarian/vegan friendly place! 💞
#eatoutvilnius #vilnius #grilllondon #plantbased #plantbasedfood #plantbasedburger #plantbasedpatty #highprotein #highproteinfood #soyprotein #soyburger #veganburger #vegetarianburger #ribs #akropolis