It's usually so difficult for me to choose what to eat out of @wolt.lietuva restaurants. 🤷‍♀️ I want everything 😋: burgers, pizzas, pasta, ribs, etc. E-VE-RY-THING! But there are also times, when you just want that simple, but good old stuff, without all those fancy shmancy, innovative ingredients. When you just look at the menu and everything seems so familiar, that you can instantly decide upon your choice. 😍 
@kas.kas_, reminds me of those wild days, when we could party all night 🥳, as this restaurant is located in the hottest spot of Vilnius – Islandijos street and the bartenders there are making very decent cocktails 🍸. But besides that, they also serve this simple and tasty food. Thus, in memory of those covid-free times, we invited @wolt.lietuva 🚘 to bring us KasKas classical beef burger and Cesar salad with grilled chicken.
And exactly, just as I said, those two dishes were great: burger 🍔 was juicy and served with a superb garlic-mayo sauce and fries;
Caesar 🥗 was gifted with sauce and hard cheese, chicken was grilled perfectly. That's it, that's my advice – don't overthink, choose the proven stuff.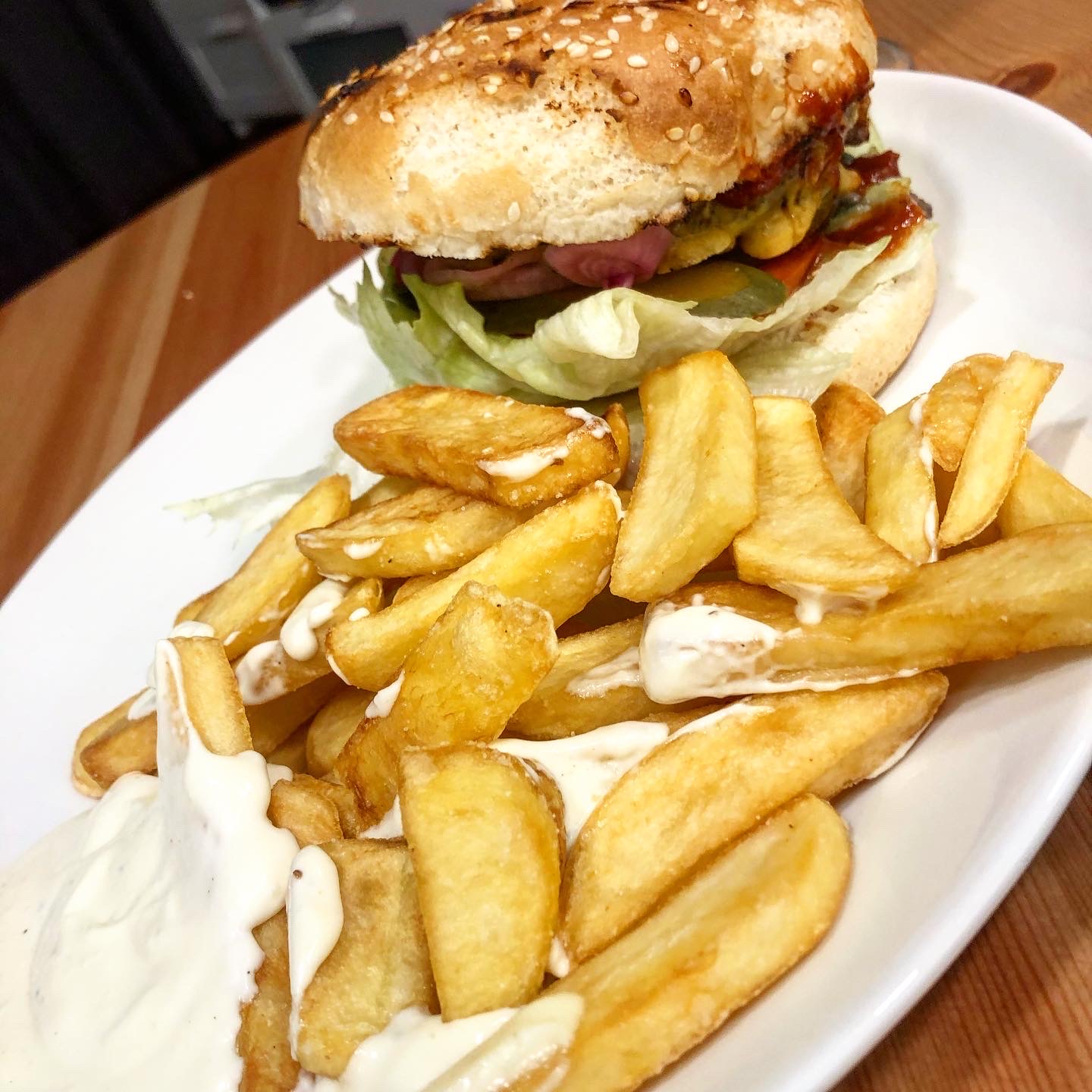 #eatoutvilnius #eatin #eatathome #stayhome #wolt #woltlietuva #kaskas #cesarsalad #beefburger #classicbeefburger #homedelivery #maistas #maistopristatymas #maistoapzvalga