A new dish, called bao (@pingpong_vilnius) in Vilnius market in new place @downtownfoodhall.
Bao is a popular Chinese dish in Asian countries. It's wrapped in a steamed bun, holding varieties of fillings. The most popular one is with pork belly, which we tried this time. A diversity of flavours will fill in your mouth, when tasting this dish, because it's sweet, but also a bit salty and porky. Also, it's made with coriander, which is again quite controversial ingredient.
But all in all, we liked this new experience and will consider having it again in the future 👌.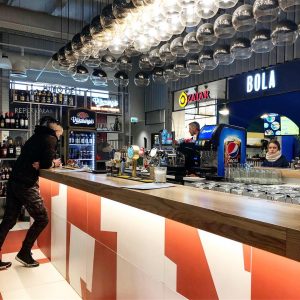 #eatoutvilnius #eat #out #vilnius#lithuania #food #foodblogger#foodblog #foodlover #foodporn#downtownfoodhall #pingpongbao#chinesefood #asianfood #bao#foodcritic #foodreview #instafood#foodie #foodstagram