Totally new place in Vilnius sky – @bar_galiorka , which is already surprising me. 🤔 You know why? Because you need to have courage to open a bar during the pandemic. Because even as a new place, they're making such freakingly tasty food 🤤. Because their interior decisions are unusually cool.
I popped by to take out their food and I was swamped with their nice vibe and the memories, when people were gathering for a beer or two to simply have a chat. Such a nostalgia 😢.
Getting back to the food topic, for the first time, we've tried Galiorka's signature wings, fried camembert and jalapeno bombs. We took the 'Smokey BBQ' 🍗:
And 'Buffalo Classics' wings:
It goes along with the sauce, as it should be. Both sort of wings were sticky, rich in flavour: BBQ were sweet and smoky, whilst Buffalo were quite hot and a bit sour.
Camembert was fried just perfectly, crunchy outside, but leaking from the inside. Served together with refreshing salad and sweet cranberry syrup.
And then, we come to the jalapeno bombs… you guys, who are following me for a while, already know that I'm mad about jalapeno bombs 🥰. I can't resist it. Galiorka puts three different cheeses into a jalapeno, wraps it with bacon and then fries it.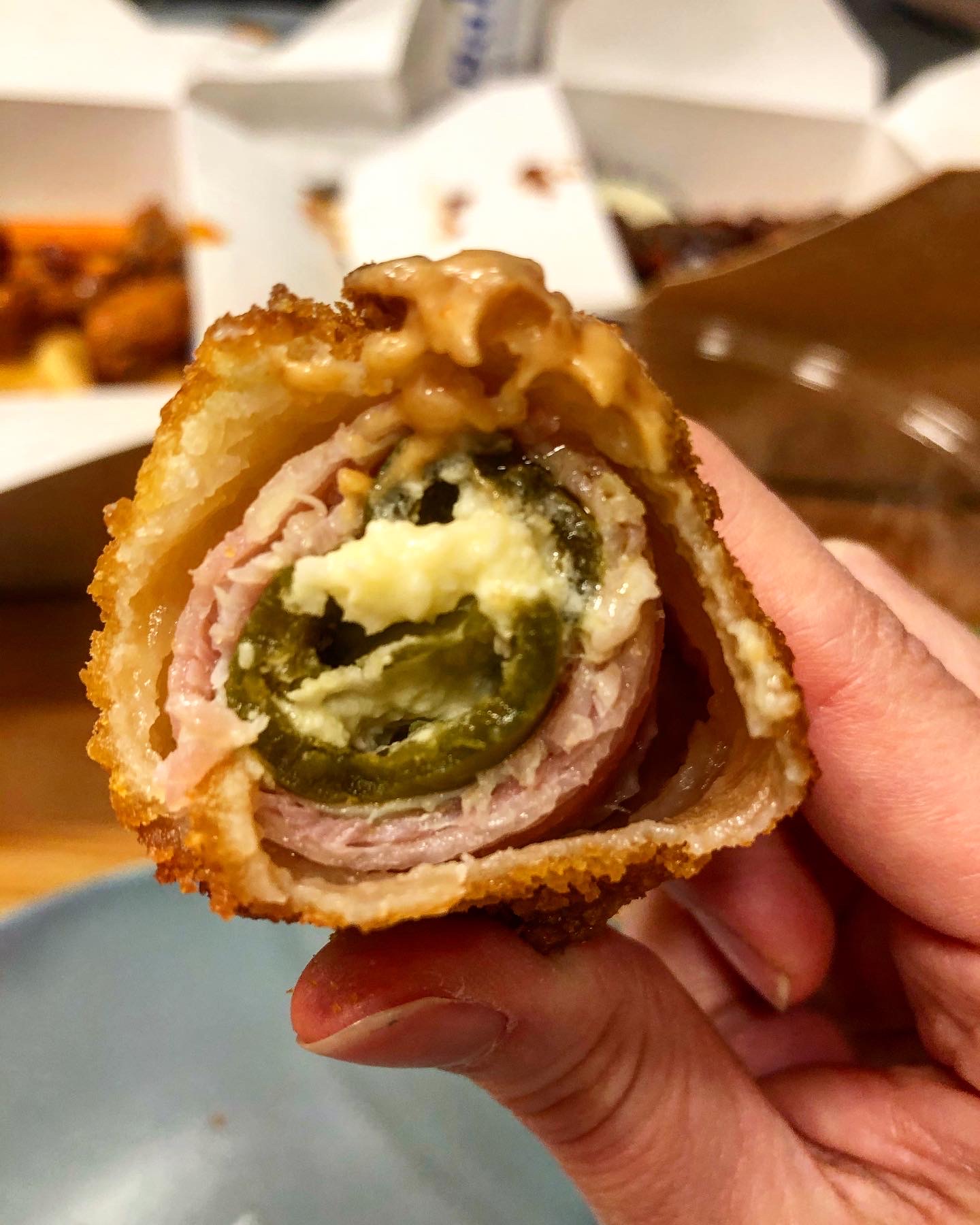 I could eat this dish for a whole week and probably I would still want it more 😁.
So, we checked the food and just when the quarantine is over, this will be one of the first spots that we'll be inviting our friends to visit! Then we'll check the rest, including the wings we haven't tried yet ('Sriracha' and 'Thai').