As the weather is being so nice to us ☀️, yesterday we chose to have a lunch in our beloved @cheatdaybistrolt terrace, in Savanoriai prospectus. I was waiting for at least terraces to open after the quarantine, since I knew that Cheat Day have this cosy chill zone under spruces. So, finally, we went there 🤩.
And we already wrote and showed you the delicious and interesting lunch dishes that they are serving. But, this time, we tried Miso mushroom soup with vegetables; ribs 🍖, stewed for 12hrs in soy and red wine with home-made BBQ sauce and green peas-pearl barley side with fresh salad; vegetarian tortilla with coleslaw, home-made mayo, mozzarella and minced soy.
The soup was delicious and we felt this rich mushroom taste, and also that home-made bread…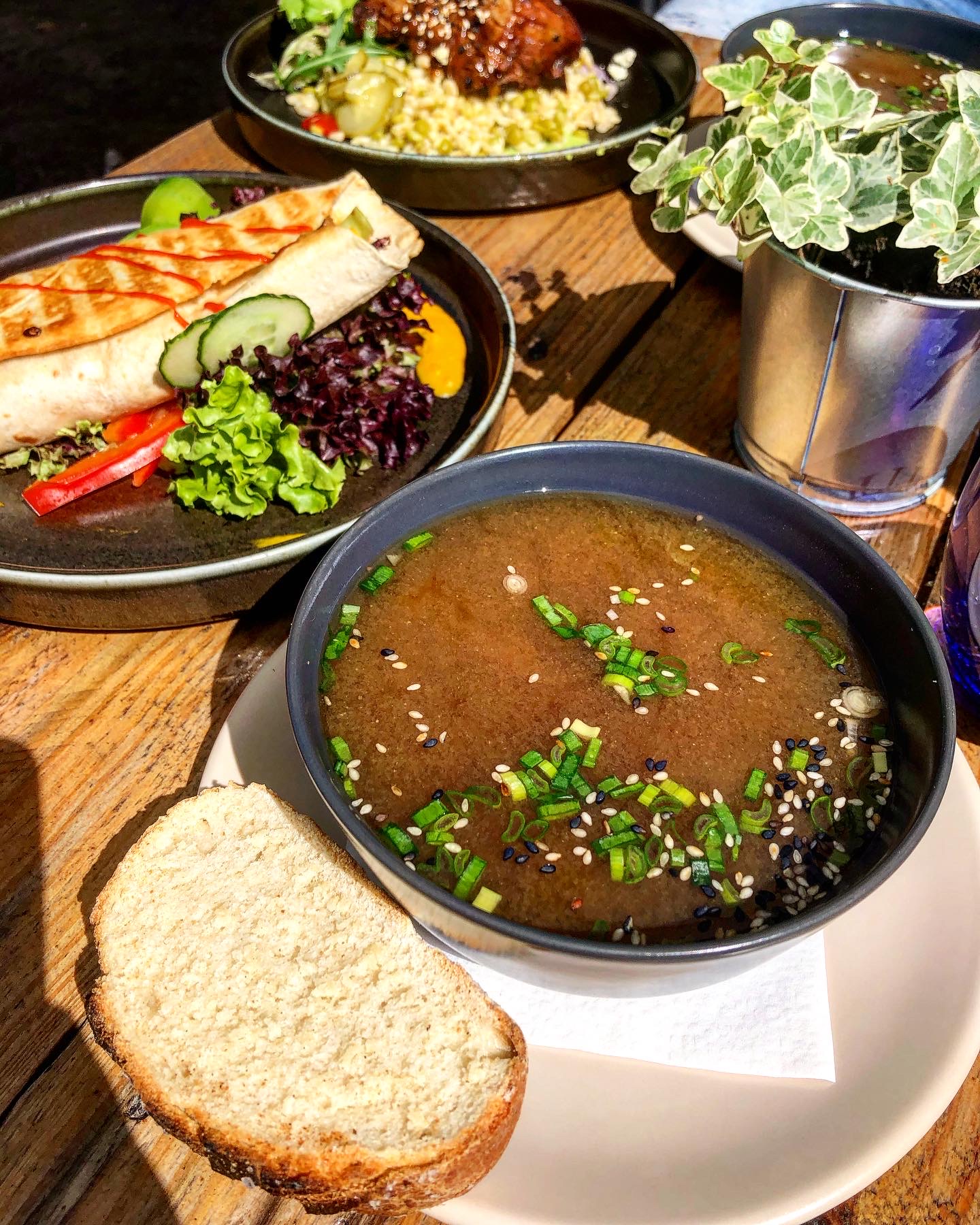 I would also give a high score for the ribs 💯. They were tender, sweet and smoky. I also just love how Cheat Day thinks about healthy and interesting variations for side dishes, because it's enough with those boring rice. And apparently, ribs can fit perfectly with pearl barley!
However, the most surprising dish for me was the vegetarian tortilla 🌯  with minced soy. You would not even tell that this dish was prepared without a meat. A very very tasty alternative! 🤤
We are definitely coming back to Cheat Day Bistro, cause their terrace seems to be a pleasant place not only for lunch, but also to relax after work or for a slow weekend chill.