If, during the Christmas holidays you'll decide to safely take a walk in the Old Town ❄️, we really really recommend not to pass through @restoranasgrey . This restaurant composed a perfect festive mood for us! 🎄 Starting from their exterior Christmas decor:
Ending to very pleasant service, fulfilling snacks and warming drinks. 🥤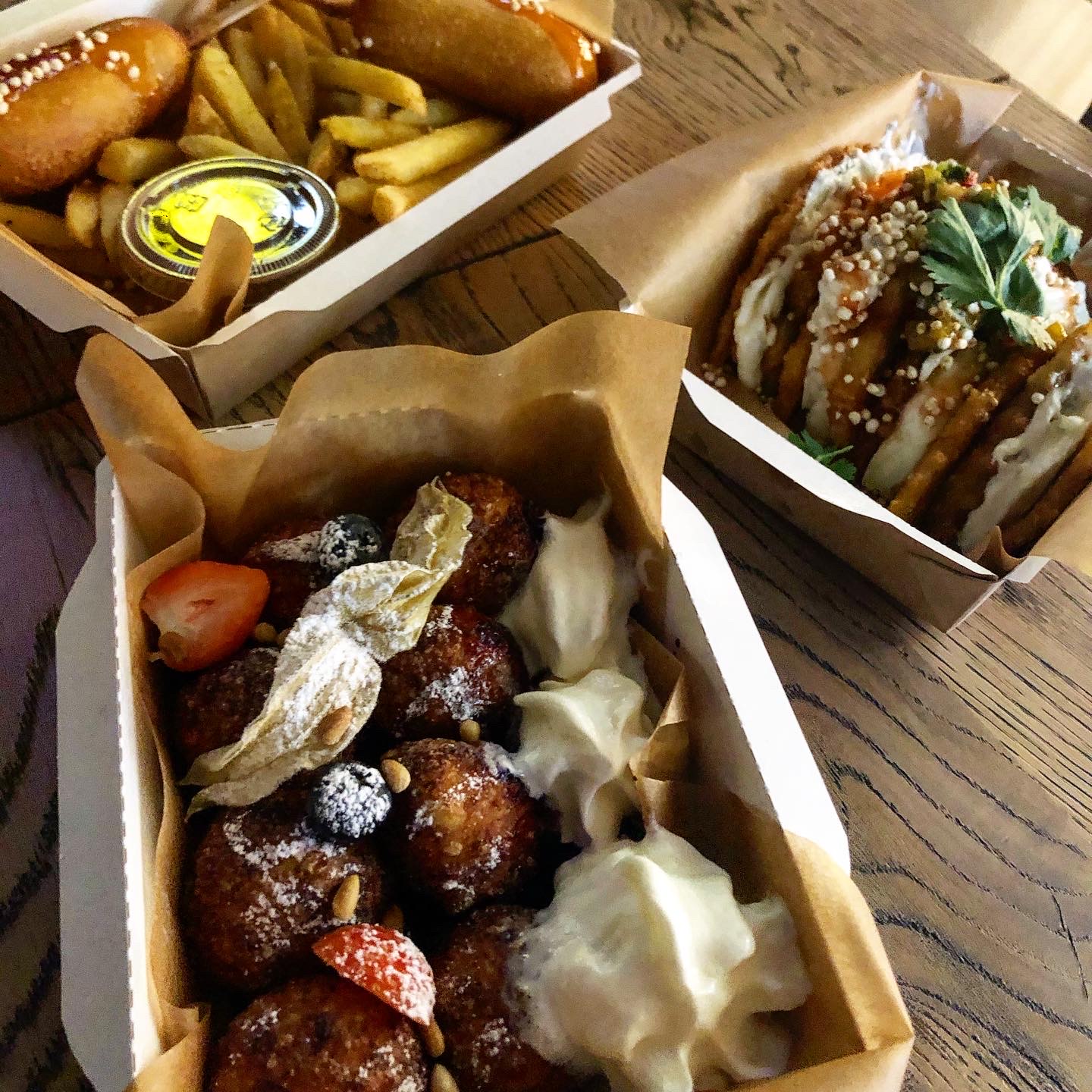 We didn't even think that we'll find this variety for snacks: curd doughnuts, cheese doughnuts, fried potato pancakes, fried fries, corn dogs 🌭, hot Mexican soup.
That's not it, it's not only words, the taste and view was also awesome! There's also a large selection for hot drinks: three options for hot wine (gingerbread, Mr. Cinnamon, warming mango), hot cocktails (winter Aperol Spritz, Jägermeister 🦌 & cranberries), cocoa, hot juices, raspberry/sage tea and, of course, various coffees.
That's just our sincere recommendation, to pop by! 💕