We are excited 🥳 to announce a new food place in Vilnius – @min.foodmarket , which officially opened on 29th of May! We are very interested in reviewing every new place in town, so we were also there at the opening day.
This food hall is located in one of Technopolis buildings, so it supports the Scandinavian style, HOWEVER, at the same time, it combines cuisines of different concepts: Mexican 🇲🇽 'Los Habaneros', fish bar 'My Bay', burger restaurant 'BurgerKiosk', Italian appetizers 🇮🇹 'Arančini meistrai' and Asian (soon-to-be-opened) 'Wokka'.
We tried Wokka's egg noodles 🥡 with moo goo pan chicken, mushrooms, bamboo shoots, broccoli and oyster sauce.
As well, their tasty, sweet, sticky, Asian chicken drumettes with honey, ginger and soya.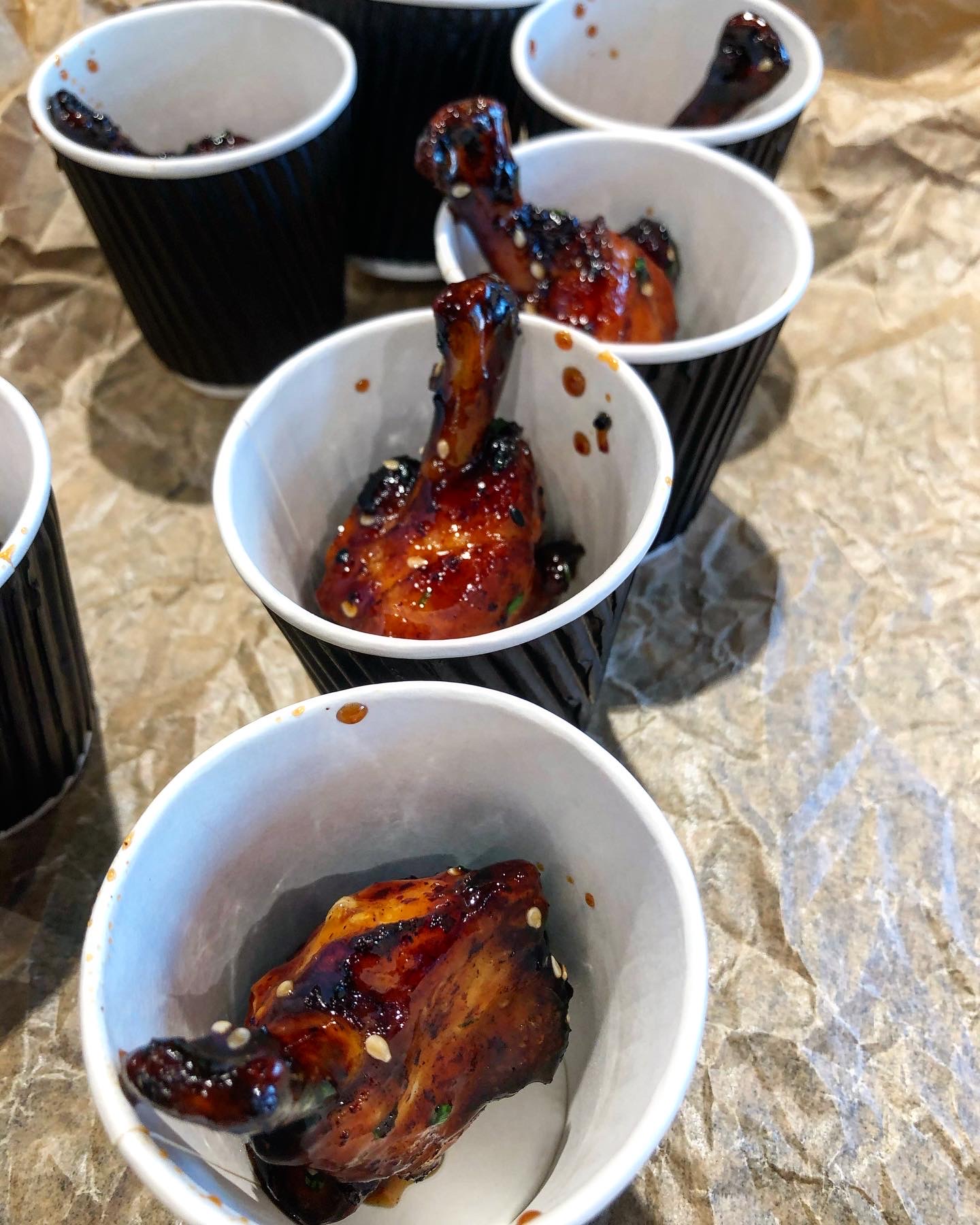 We also tried fish balls with fresh salad from My Bay 🐠 and tasty tempura-fried vegetables. Surprisingly delicious even for those, who do not like eating fish!
Another great spot, which impressed us a lot, was @loshabanerosmexicancuisine and their tacos 🌮. WOW, now that's a huge size! We tried fried chicken and beef options. Includes lots of vegetables, tasty sauce and home-made guacamole.
There's no doubt that we are coming back to MIN Food Market, to once again have the great dishes that we discovered and see how @burgerkiosk.vilnius 🍔 together with @arancinimeistrai are operating in this location.
Such a great opening event with good mood, light music, bubbly drinks and interesting degustation! 🎉