Just recently we were planning to cook some burgers 🍔 with natural @mesos_meniu beef and lamb patties. We also really wanted to finalize our home-made burger to the perfection. I have already tried many burgers in restaurants and understood that the main part for me in a burger is a patty and a bun. 😄 Although, I haven't perfected my own yet. Just as I mentioned, we already had patties, but what about the buns? From my experience, brioche is the best. But where to buy it in Vilnius? 🤷🏻‍♀️ The options in plastic bags with enormously long date of expiry in usual grocery shops would not suit us. ❌
But, it's a good thing that I have you, guys, the readers of Eat Out Vilnius. 💖 I asked and advice from you and that's how we found our burger buns @monamikepyklele .
I know this bakery from long ago, but mostly because of their pies and other sweets.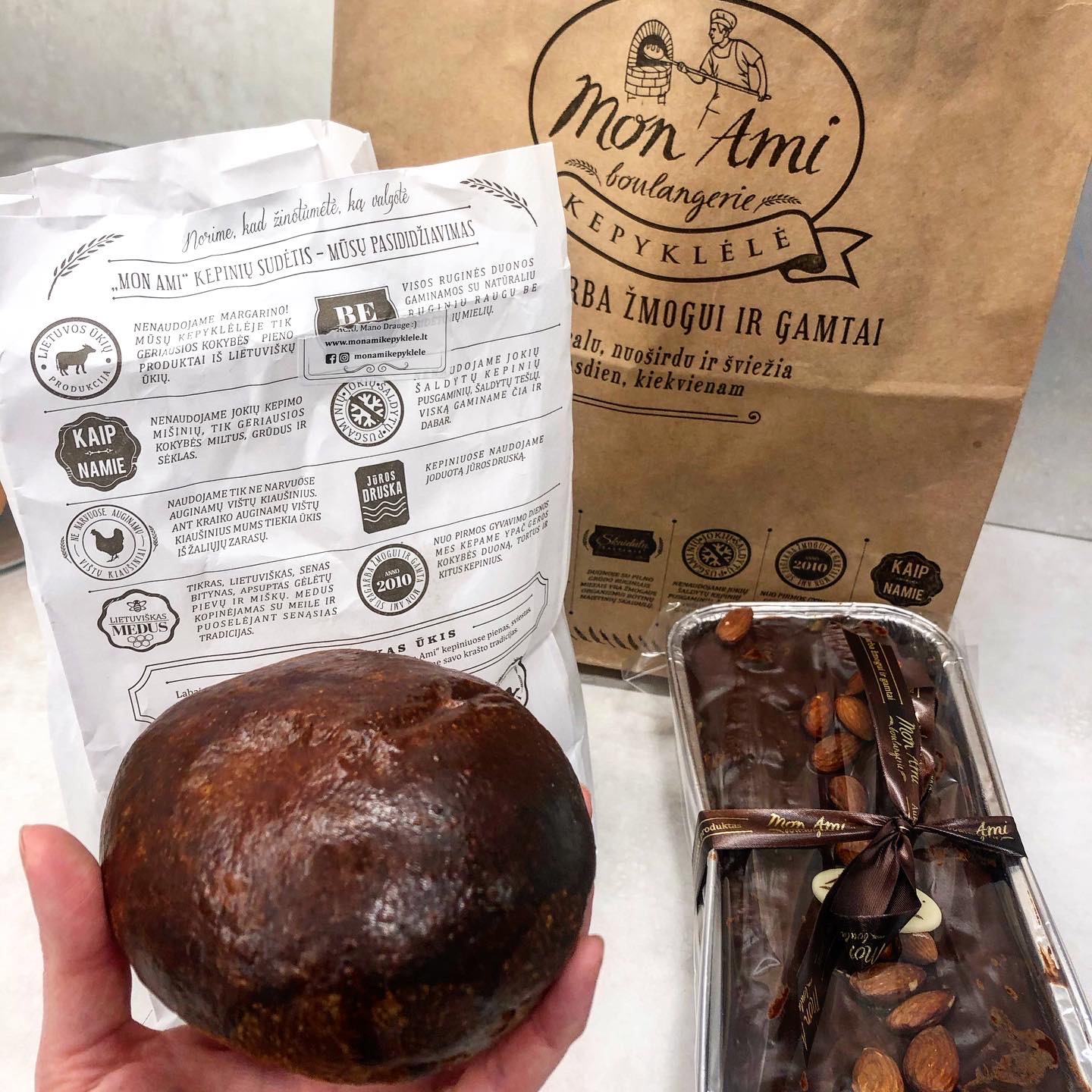 And here it appears that they can also offer other bakeries. Anyways, Mon Ami brioche buns perfectly met our expectations! 👌 Even though, the burger was made at home, but because of these high-quality products, it was very tasty.