What do you do, when you want picnic with burgers 🍔, but you don't have any time or capabilities to leave town for it? A picnic at your home balcony with burgers straight from a restaurant? Why not! 🤩 For me, this is sometimes even much more convenient, when you have loads of work and just don't have time for anything else. On this case, I can have at least a little moment for myself, to go out in a balcony. It's also a good idea, when the weather is not so good (the Lithuanian weather, you know, it's either too hot or just raining) or is simply unpredictable.
We chose burgers from @talutti and @wolt.lietuva 🚙 helped us save time by delivering those to our home.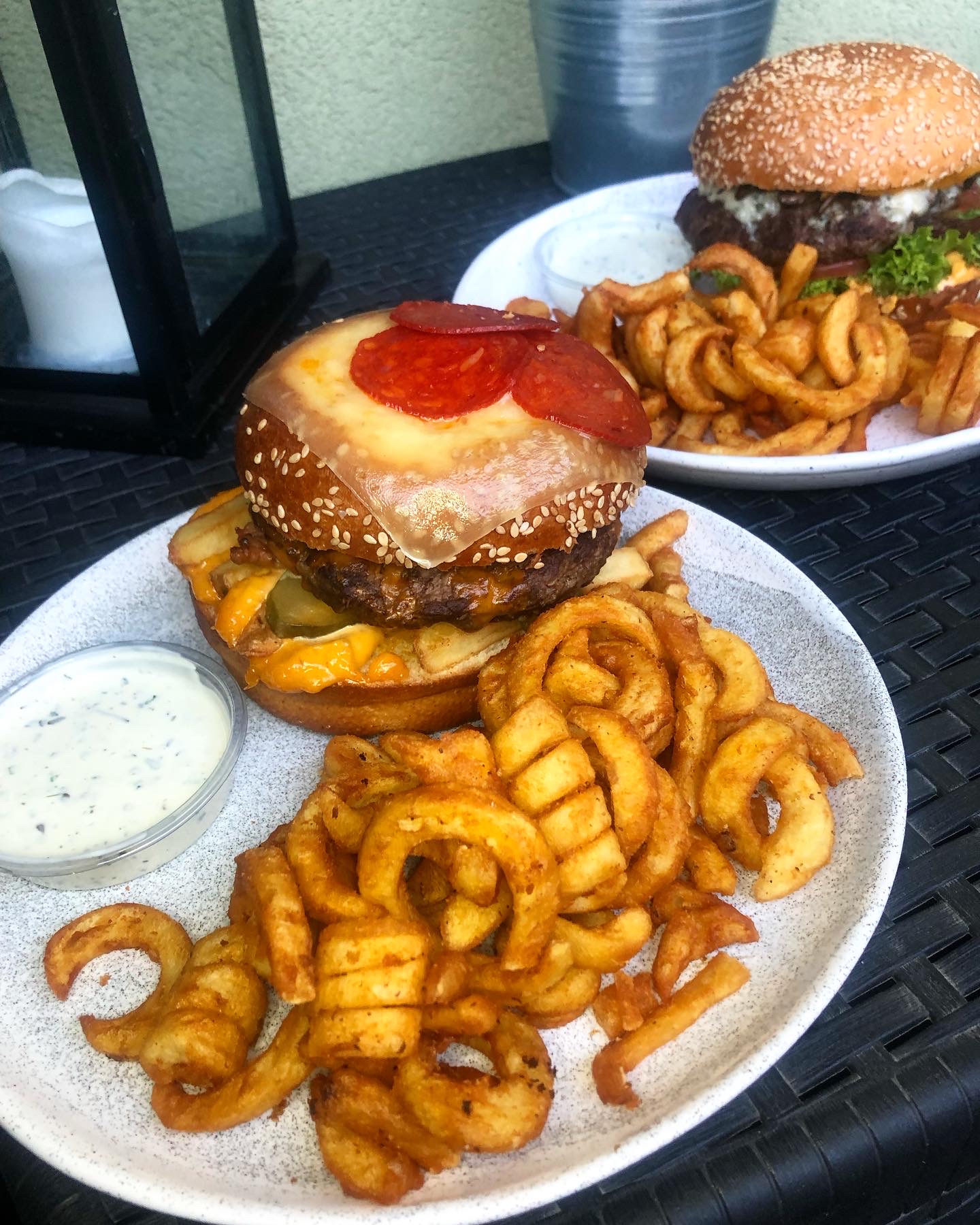 We like Talutti because of a huge variety for meals, including burgers, because of their home-made feta sauce and curly fries. This time, we chose 'Dakota' hot burger with beef, with pepperoni on top, fermented and cheddar cheese, fried fries (inside), pickles and bacon 🥓.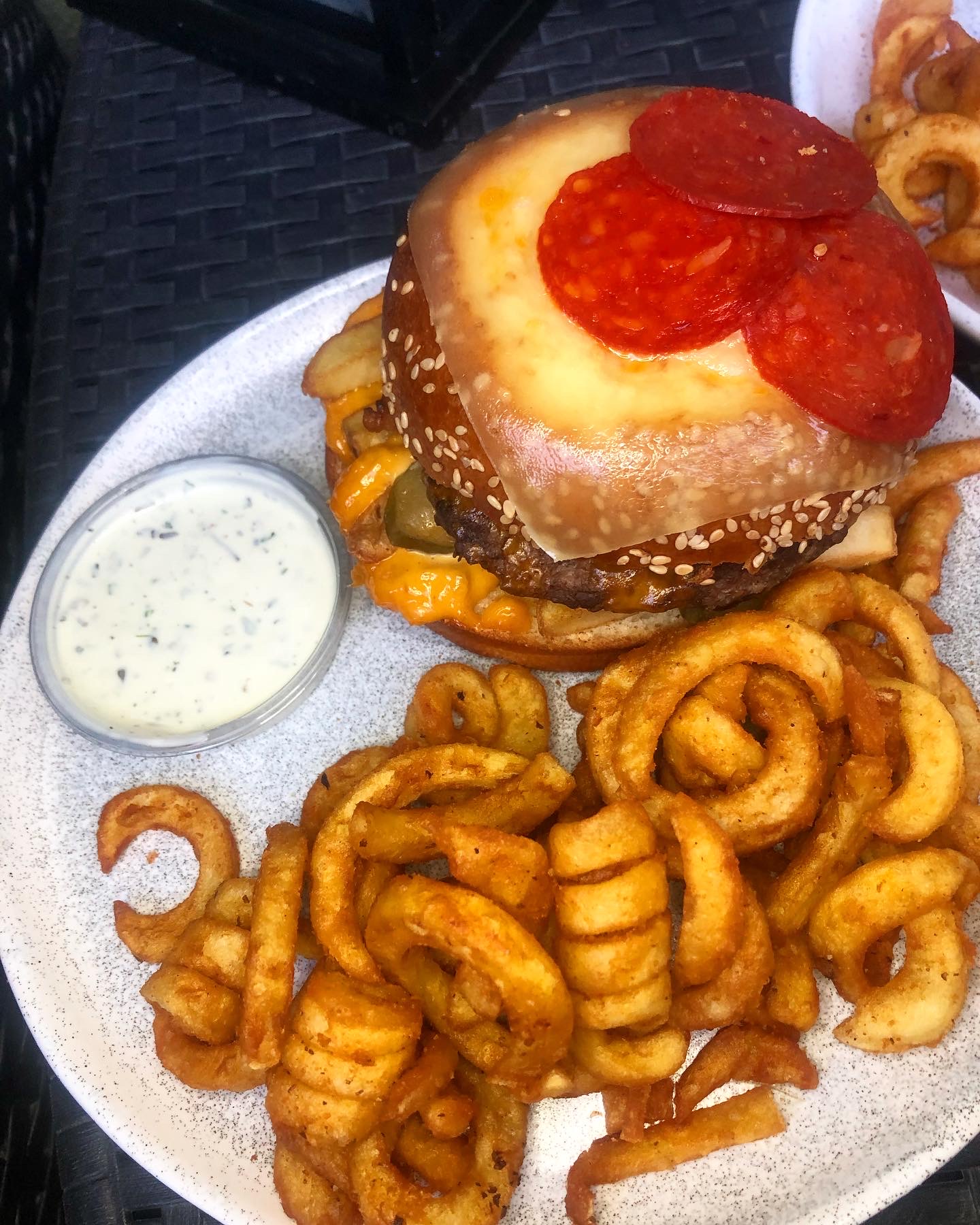 We also tried 'Jacob' with beef, blue cheese, caramelised onions and baked champignons.
I think that 'Dakota' is a new variety in their menu, so it was interesting to try it out with those fries inside. And then I liked 'Jacob' even more, because it was juicier because it included more vegetables 🍅.
Great idea for your lunch or dinner – a picnic at home! 🧺