How many good BBQ places do you know in Vilnius? 🤔 We have recently visited one of such ourselves. It is located in a quite hidden place called 'Markučių aikštelė'. You can find food and drinks in there, as well as some cosy events (like concerts or watching sports ⚽) and even a market of flowers/plants.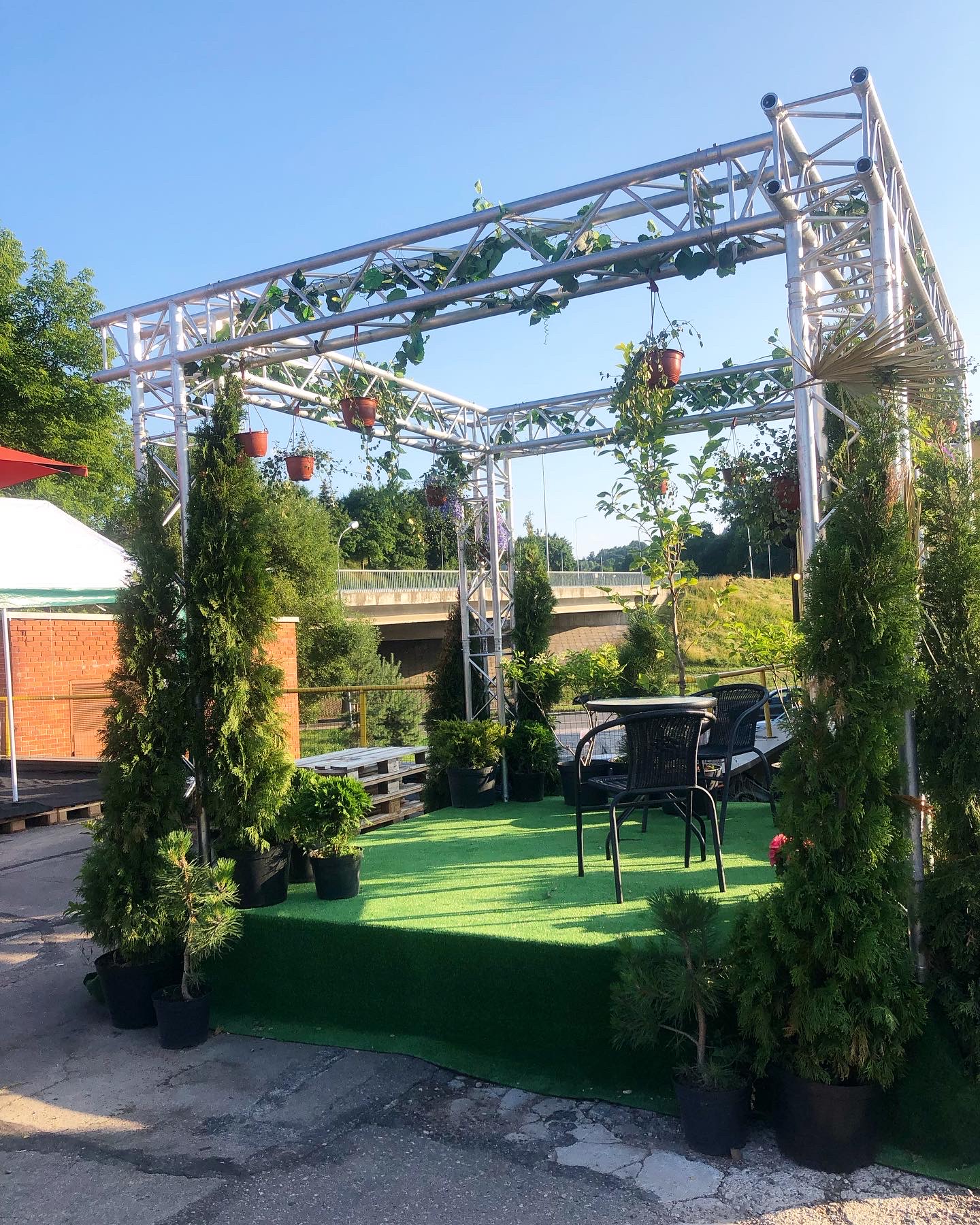 That's right, in this unusual place we found @barbekystai_bbq . I heard their name sometime in spring. One of my followed fellow food blogger made a really positive review about them. Besides that, I was time by time crossing through their content with hunger 🤤 on Instagram and Wolt. That's why we were so eager to visit Barbekystai and try out their dishes.
And for the first-time-taster, they prepared this convenient set, a menu tray, which consists of: ribs, coleslaw, two types of tacos (Birria beef and pulled-pork), steakhouse fries, pulled-pork, toasts, home-made sauces (BBQ, chipotle and avocado-herbs), loooots of jalapeños, onions, tomatoes and coriander.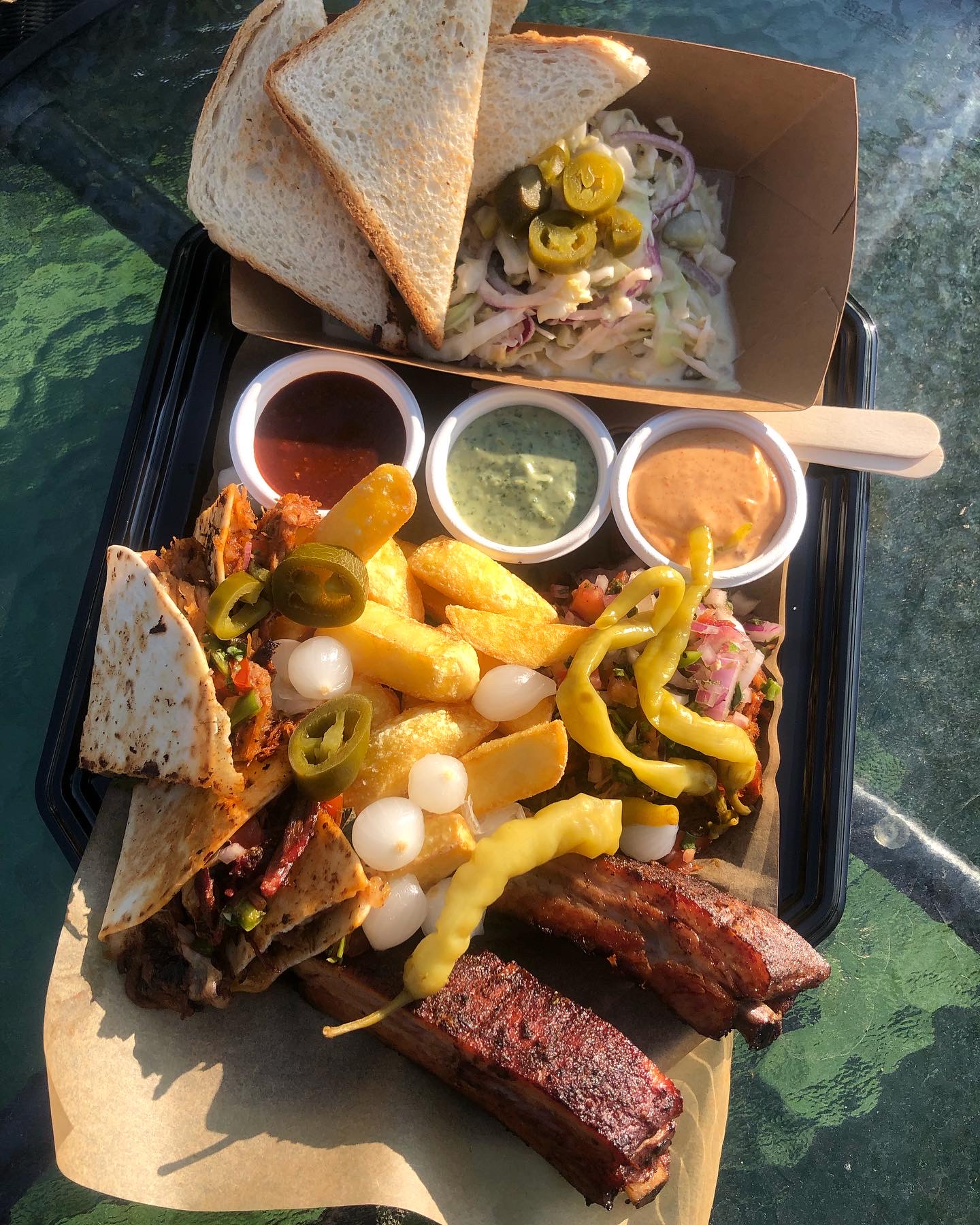 A great choice, for 2 people, when you can't choose and you want to taste everything. However, after trying everything, my favourite was BBQ pork ribs 🍖. It was obvious that Barbekystai really worked out with their recipe 👌, as they were preparing this for several years.
Ribs are spending lots of hours in their self-made smokehouse, which even has its name "Davėjas".
Finally, it comes to clients' plates, along with their quite unique coleslaw.
Thus, we really recommend this place for those, who are looking for the best ribs in Vilnius. These are the smoky ribs, which easily fall from bone. Need to mention that we also loved tacos 🌮 and pulled-pork, as they were rich in flavour and wet. Our sincere recommendations! 🌟