'Pizza al trancio' or 'pizza al taglio' 🍕- have you heard of it? It's an Italian pizza baked in rectangular trays and sold in slices. If you've been in Rome, I bet that you tried such type of pizza, because its origin is exactly from there. This pizza variety is very popular between Italians 🇮🇹, as it's very convenient to eat during lunch in the park or to grab when commuting back home and finish baking at your oven. I'm very excited that Vilnius has a place for this type of concept, it's @pizza_trancio .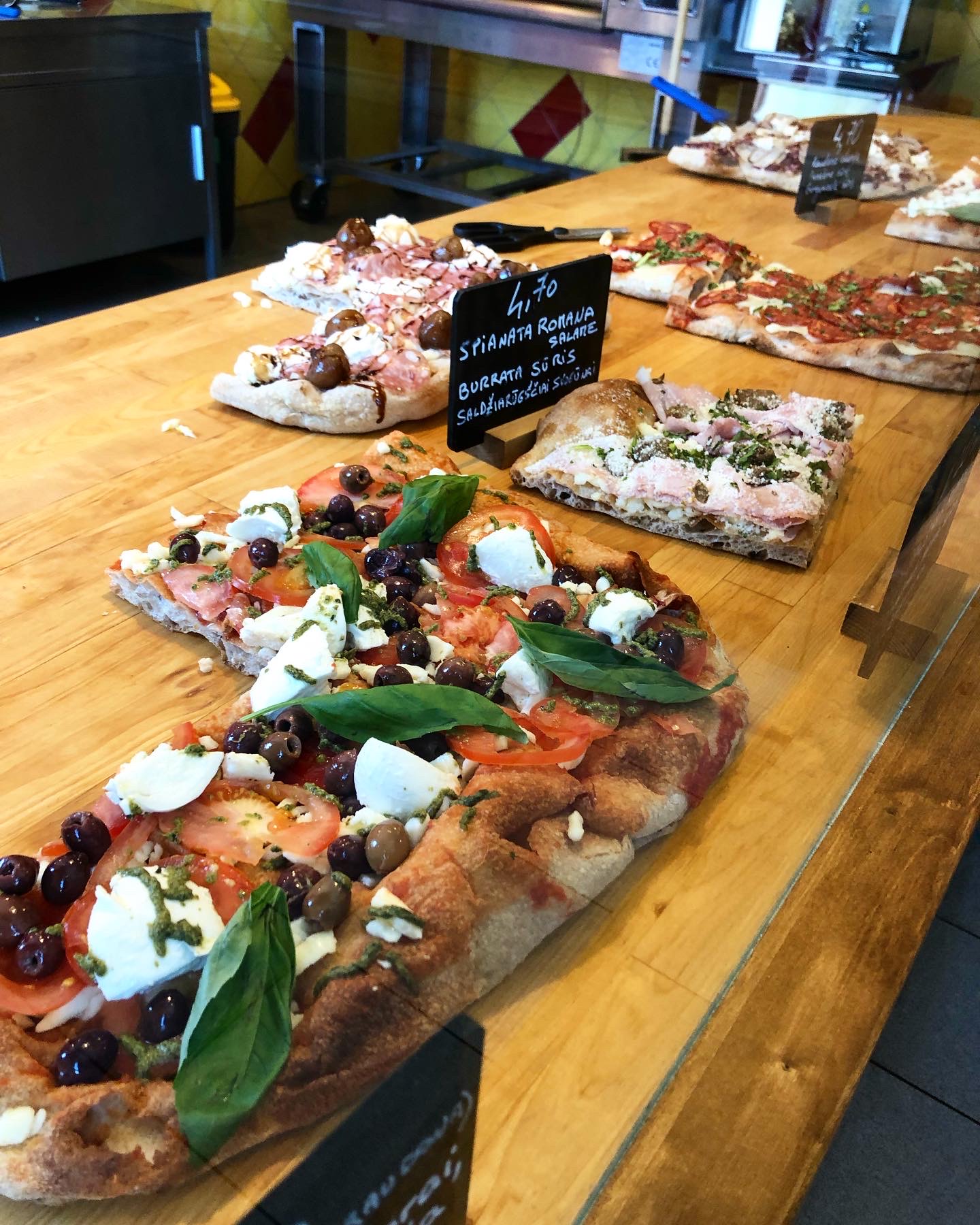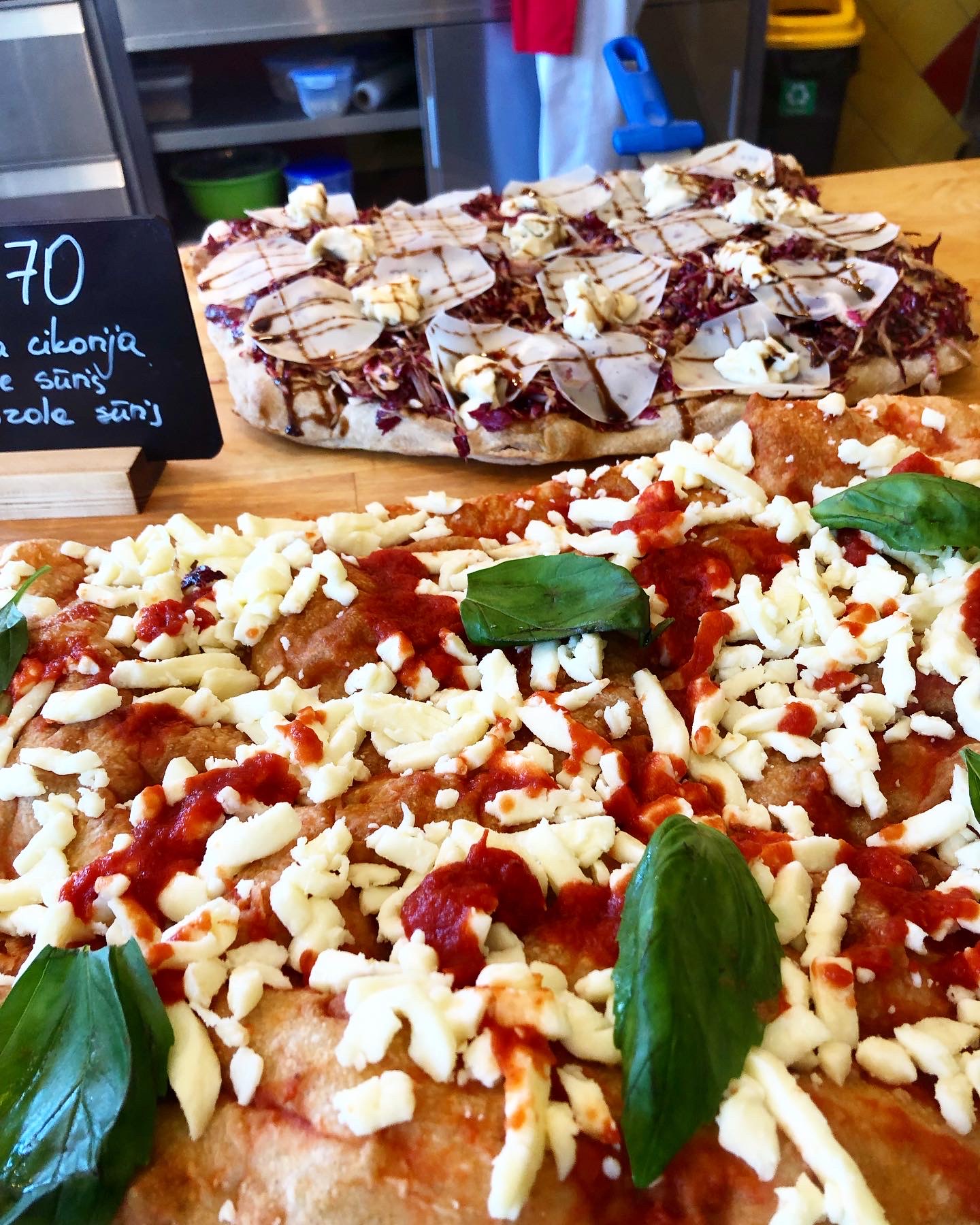 Italian chef, named Cristian, opened this place last year in Pilaites district. If someone thinks it's uncomfortable, too far, etc., we can assure – it's definitely worth coming. And if you don't have possibilities to come, you can book a delivery via their page or via Wolt and Bolt. Interesting that you can order a pizza either done or almost done, so you can heat 🔥 it at your oven and then you'll be eating totally fresh food.
What else is interesting – the special Roman style dough, which is made according to a modern interpretation that has started recently. It's being produced for 4 days, until we get the result – fluffy, but crunchy base. Italian flour, Italian olive oil, burrata, gorgonzola, fior di latte, pecorini romano, Grana padano, stracciatella cheeses🧀, mortadella, Italian salami, tomatoes, basil, prosciutto! It's getting more and more difficult to speak with each of such words, due to the amount of saliva in my mouth. By the way, you can purchase these true Italian products yourself here, at Trancio Pizza.
We tried 'Mortadella, stracciatella e pistacchi':
'Spianta romana e burrata':
Vegetarian 'Olive e mozzarella di bufala':
And 'Salamino e scamorza affumicata' pizzas:
All of them were just superb 🤌 and I'm not even exaggerating. Stracciatella cheese with mortadella and pistacchio, as well as sweet and sour (marinated) onions with balsamic vinegar, burrata and salami made huge impression to us.
My heart is melting out of happiness 💗, when I see another great, Italian place here in Vilnius. That's why we are definitely coming back to try out other pizzas varieties, but also Italian GELATO and home-made tiramisu, prepared by Cristian himself.