If you are looking for a coffee alternative to a whole family, or if you're interested into a healthy lifestyle or if you're simply missing some novelties, we definitely have what to recommend 💯.
@uzupiumanufaktura is making barley, acorn, dandelion roots, carrots, chicory roots types of coffee ☕ and natural tea herbs, such as: chamomile, Damascus rose, rose-hip, mint, hemp flowers and others. It's a great alternative for a usual coffee beans coffee. Although, these types of coffee are decaf, suitable for vegans and enriched with vitamins (C, D, E, B, calcium, iron, magnesium, etc.).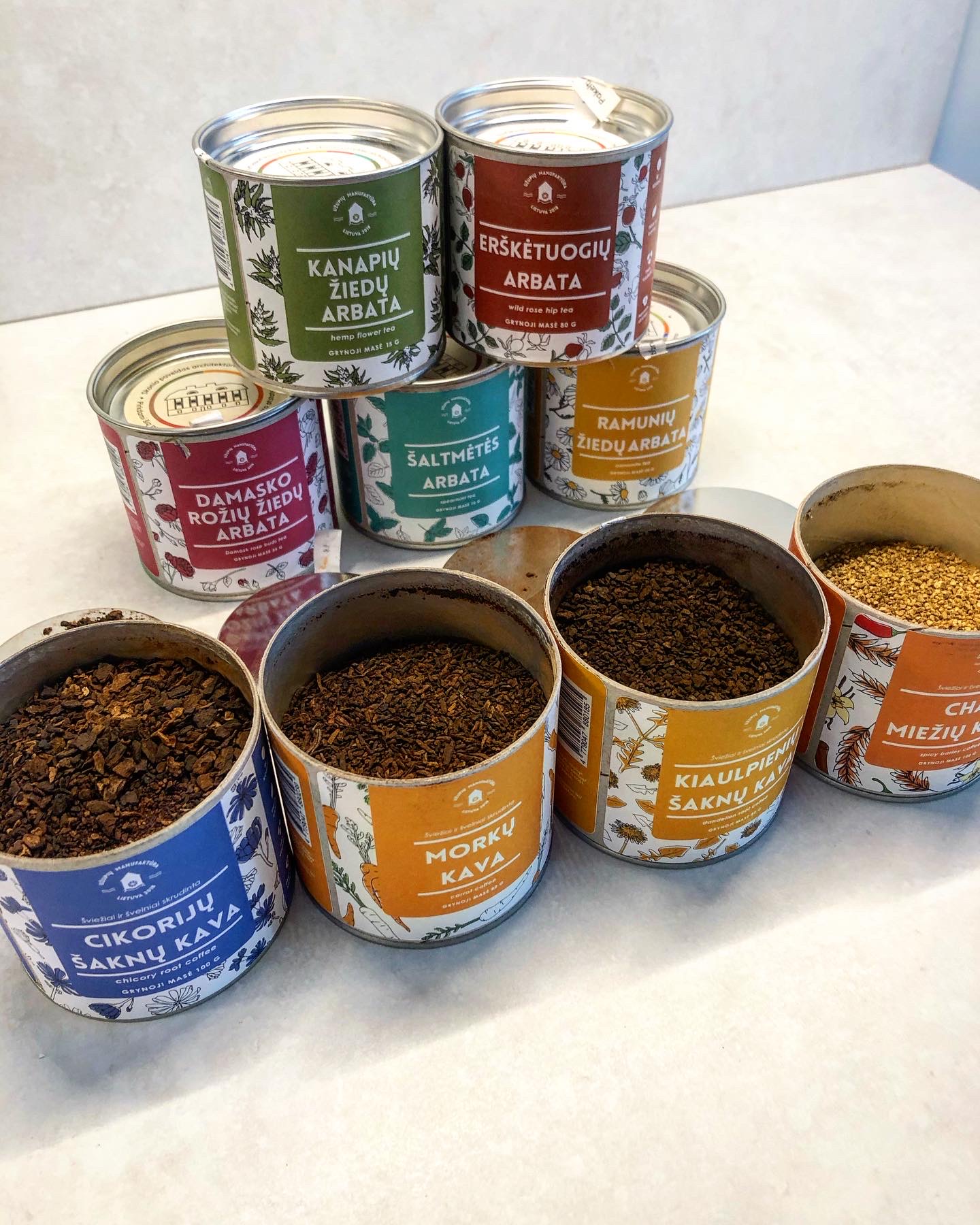 Also, Užupių Manufaktūra's products are made from raw material, freely grown 🌾 up in Lithuania, according to the old recipe. By buying one of their products, you also support the architectural heritage of Lithuania – the restoration of Sližiai manor 🥰.
As you can see in these photos, we've tried 4 types of coffee and 5 types of their tea. The biggest impression was left by Damascus rose tea (seen in the first picture of this article). With just few blossoms in a cup, it bloomed out and provides such calming view, taste and scent 🌹. Although, I wouldn't want to leave other types of tea in the shadow! All of them looks just like straight from the meadow, all so natural and rich in flavour.
Those types of coffee also have unique, organic taste, but out of those I would exclude Chai barley coffee. This one is enriched with spices – Ceylon cinnamon, ginger, turmeric, cardamom, carnation, cayenne pepper and vanilla.
Fits wonderfully with plant milk (soy, oats, coconut) so it's such a pleasure for me to drink for example Chai barley latter with almond milk in the morning. 😌