Druska Miltai Vanduo Paupys
My beloved "Druska Miltai ir Vanduo" – @dmvkepykla , has finally opened a new place 🎉 in "Paupio Turguje" (@paupio_turgus ) – @dmv_paupys . We rushed to try out their brunch. Apparently, a lot of people are doing the same, but you can surely find a free table or spot on the lawn, and most importantly, it's definitely worth waiting 🤩.
We tasted the classical brunch dishes, but not exact known recipes. We tried avocado toast 🥑 on sourdough bread with looooots of soft avocado, radishes, carrots, chilli peppers, herbs and dills. Such a rich taste, which, I have to say, is not managed by some of the breakfast places in Vilnius 🤷🏻‍♀️.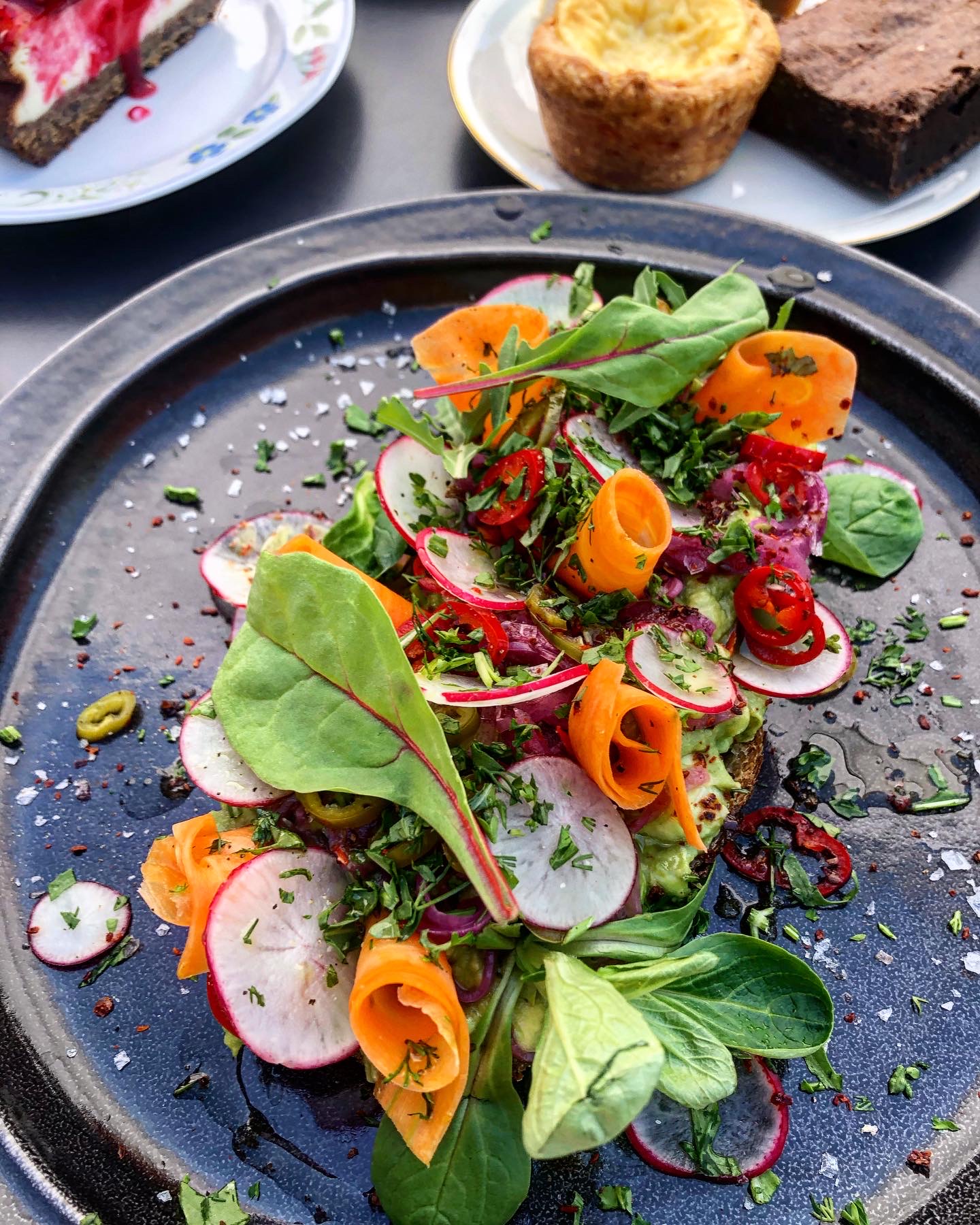 Also, of course, we had to taste eggs Benedict. ALTHOUGH, DMV in Paupys makes them so special, that, I guess, I haven't seen such variation anywhere else in Vilnius. It's the eggs Benedict with soft crab 🦀 which has already earned its early fame. That's right, the whole crab is covered with poached egg. But don't be scared, because it's not easily edible, but is also very tasty. Once again, I want to remind you that I don't like seafood or fish, however the soft crab is one of the mildest tasting seafood product, thus it played just wonderfully with poached egg, English muffin and Hollandaise.
And after the salty options, we also had to try something sweet, so we tasted: New York cheesecake with cherries (my total guilty pleasure):
Caramel tart with caramelised nuts 🍰:
Chocolate brownie (in my opinion, one of the bests in town), Portuguese "Pasteis de nata" with custard and DMV style "Snickers":
Cinnamon roll with creamy cheese:
And cruffin with sour cream and caramel fillings:
Such a great option not only for weekend brunch, but also for workday breakfast/lunch or to take out some pastries to enjoy over the evening tea. 💖