The weather is getting warm 🌞 and I more frequently ask for lighter food. The summer is behind the corner, so I tend to pay more attention to the improvement of body shape 😆. Is that the same with you?
If you agree then this recommendation for breakfast/brunch/lunch/dinner (you name it) will be very topical to you 😉. And this time, my recommendation is a true myth buster. That's because when I tell to anyone about 'Holy Donut', most of the people think about a place for tasty donuts. BUT, did you know that they also serving huuuuge variations for HEALTHY dishes 🙌? That's right, a place for the tastiest donuts can also make great acai and salad bowls, avocado 🥑 and hummus toast, omelettes, scrambled eggs and oat or rice porridges. Also, they have a lot of vegan/vegetarian options.
For our easy lunch, we've tried hummus and avocado toast, strawberry smoothie bowl and omelette with salmon.
The toasts were just great, because of plenty of ingredients: mountain of avocado with feta cheese and radishes, lots of hummus with pickles and caramelised tomatoes.
'Smashed strawberry' 🍓 bowl was also (I will dare to use that word, which is very rare to me) perfect. I, myself am making such bowls almost every morning, but those never get the same as @holydonut.lt 🤷🏻‍♀️. Thick, sweet and with loads of high-quality products (strawberries, banana, peanut butter, chia and linen seeds, almond milk, linen seed oil, natural maple syrup, coconut 🥥). I just loved that it's suitable for vegans, as well as for lacto-intolerant people❗.
And then we had 'Mr. Captain' omelette, which was superb. It was fluffy, with loads of salmon and herbs.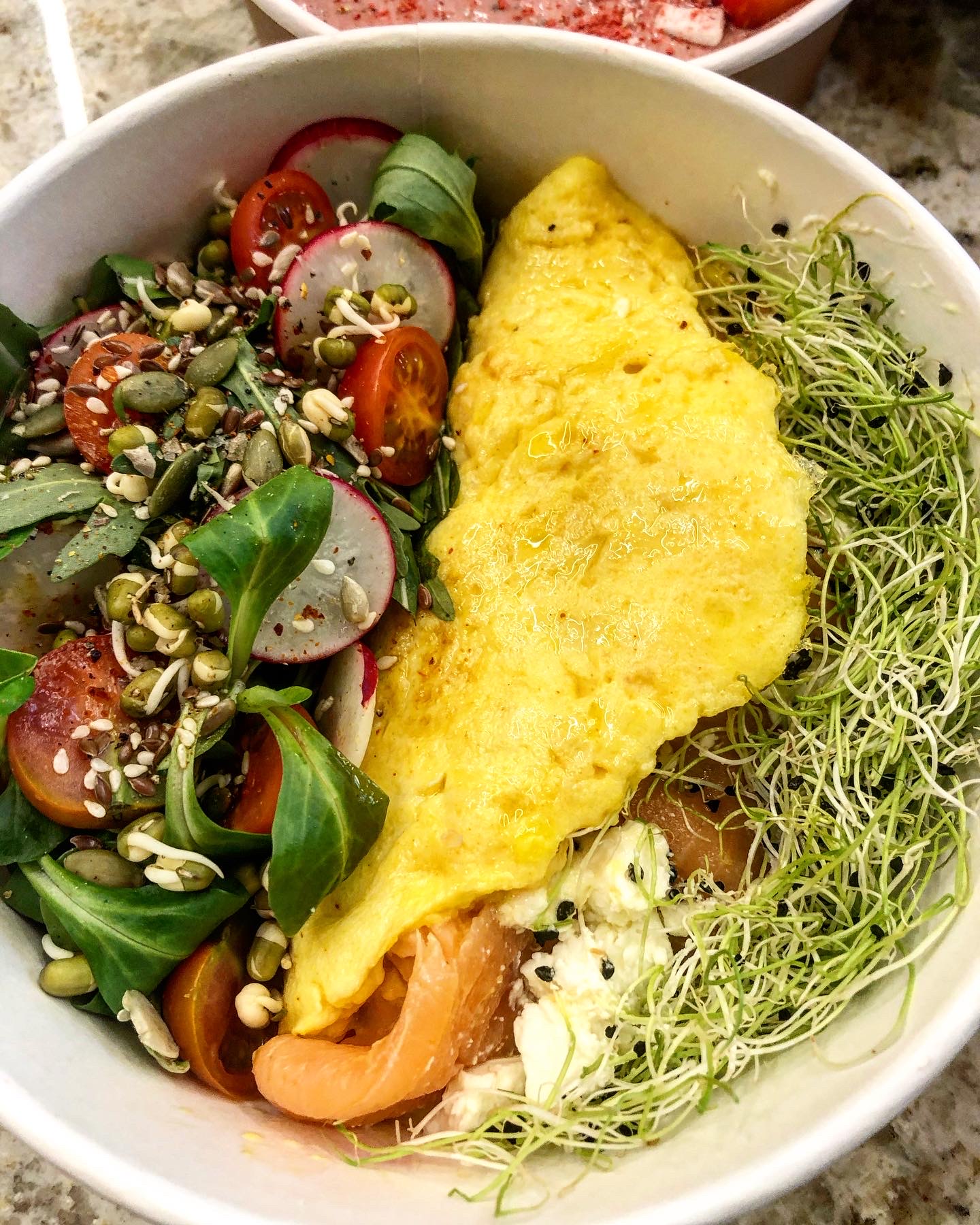 Many dishes at 'Holy Donut' are served in a healthier and fresh manner, i.e. poured over with seeds, which have plenty fibers 🌱! Full menu available on this link. My sincere recommendations 👌.