As everyone is locked down at home 🏡 due to the quarantine, this is certainly the best time to share food delivery experience. Tell me yours in the comments below! 👇
Today I want to share one of my experiences – ordering @madu_vilnius from @wolt.lietuva. Actually, we went to this place almost a year ago and our visit was positive 💯, thus we decided to examine if their food will be as good when delivering to home through @wolt.lietuva. Even though @madu_vilnius speciality is African cuisine 🐆, but we were drawn into this restaurant by their Chicago pizza.
As far as I know (correct me, if I'm wrong), this is the only place in Vilnius, which makes this famous dish. It's a pizza (or I would even call it a pie), with high edges, stuffed with mountains of cheese, chunky tomato 🍅 sauce and various fillings like chorizo, minced beef, curd and spinach, pulled pork or chicken and mushrooms.
We loved the chorizo option! For such a food lover like me, cutting this pizza is like listening to an opera 🎶.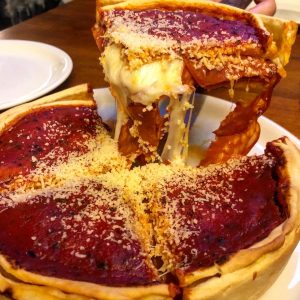 All that cheese river mingling with the tomato sauce and spiced with chorizo slices – divine! 🤤 Definitely recommending to try out this pizza and I am already interested in exploring their African style dishes.
Besides food, Madu is also interesting because it transforms into a nice club/bar at night 🍸💃, so worth to try that side as well.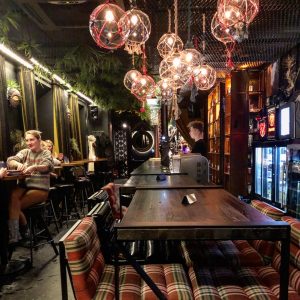 #eatoutvilnius #eatin #eatathome #madu #maduvilnius #vilniusoldtown #islandijosgatve #chicagopizza #wolt #woltlietuva #deepdishpizza #foodpornography