Looking for new food experiences? Have you tried going to the market? Yeah, you read it right – market is the new (or maybe not so new 🤷‍♀️) trend for experiencing foods! We tried Hales market (in Vilnius Old town). We found there these hipster food court places living along with grandma's smoked ham and sauerkraut 😄. So during lunch time or on weekends, you can find real gems there 💎 .
One of such is newly opened their 3rd place in town @saycheesevilnius🧀. This cute shop probably has the largest number of cheese varieties in the whole Vilnius. Besides that, they serve lunch options! We tried their creamy potato soup with semi-hard cows milk "West Country Farmhouse Cheddar" (which, btw was such a great comforting food):
Grilled cheese sandwich with Lithuanian beef, pickles and mayo sauce (which was a monstrous size):
And grilled cheese sandwich with caramelised onions, bacon and washed-rind cow's milk "Morbier" cheese (seen in the 1st picture of this article). And well, what a cheese coma it was for us 😃. Great experience in trying new tastes and also filling yourself with satisfying food 🤤😌.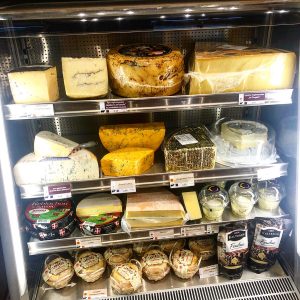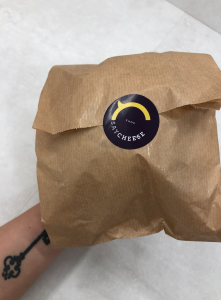 #foodreview #eatoutvilnius  #saycheese #halesturgus #halesmarket #cheeselover #cheesecoma #foodblogger #restaurantreview  #vilniusoldtown #eatinvilnius #wheretoeatvilnius #wheretoeatinvilnius #tripadvisorvilnius #foodsinlithuania #foodexplorer #foodmarket #vilniuscity