Valentine's day is arriving in a relentless speed. ✈️ Do you usually celebrate this occasion and do you have any plans for it? Well, anyways, I hope this will be useful and entertaining for any celebration. 🤗
So, this time, we're recommending a craft cocktail house @temperatura_bar . We've noticed these exclusive creators earlier and when we found out that Temperatūra created special cocktail 🍸 sets for the love day, we were seduced to finally make a review!
Cupid's Arrow and Strange Love – these are the names for their special cocktails. The first one is telling a story about strawberries 🍓, rooibos tea and cranberries, pouring it over with bubbles.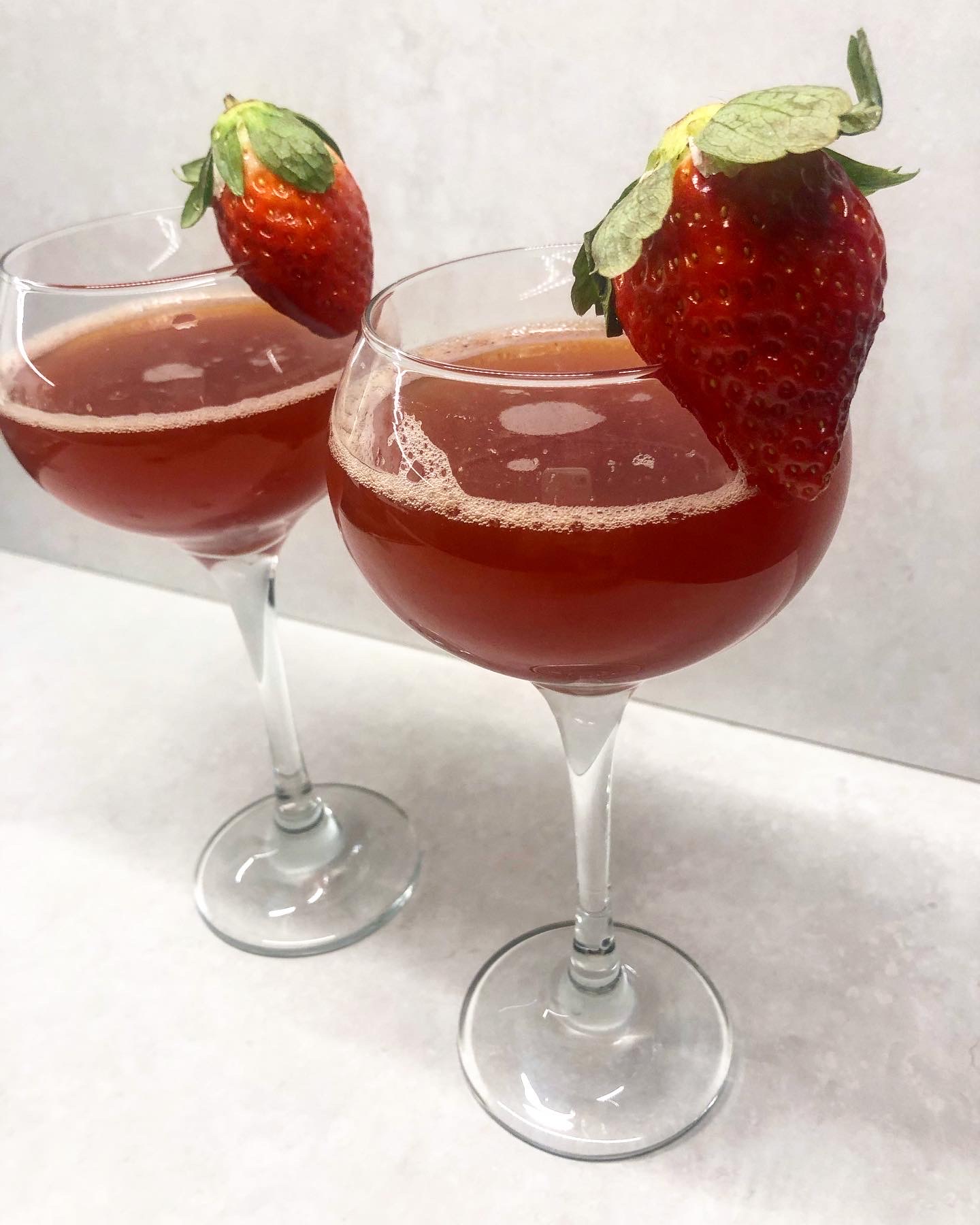 The second one was rich in passion fruit taste, vanilla notes and green jasmine tea, also combining a splash of champagne 🍾.
Both cocktails characterised in sour with the aftertaste of sweetness. Probably, that's how love looks like, it's sweet and sour 😂. Our verdict: it was a cheerful entertainment of the evening, starting from serving, tasting and combining of appetizers / desserts. That's just perfect for the Valentine's dinner. However, if you can't meet your second half or if you just want to surprise your beloved one, I think, sending such present 💝 would be a superb choice. You can order it with a delivery via @wolt.lietuva .