For your information, we found a true gem in Vilnius❗It's a hand-crafted Neapolitan pizzas – Urban Pizza Dealer. They gather an authentic experience in Italy and have been cooking those pizzas in Geležiai, Vilniaus region for some time already. We have also tried their pizzas 🍕, so we can surely say that they are very close or even the same as it is in Italy. The base is fluffy, quite wide and there are plenty of ingredients on the top.
We tried Margherita (tomato pasta, Italian cheese Fior di Latte, Italian parmigiano, basil, extra virgin Italian olive oil):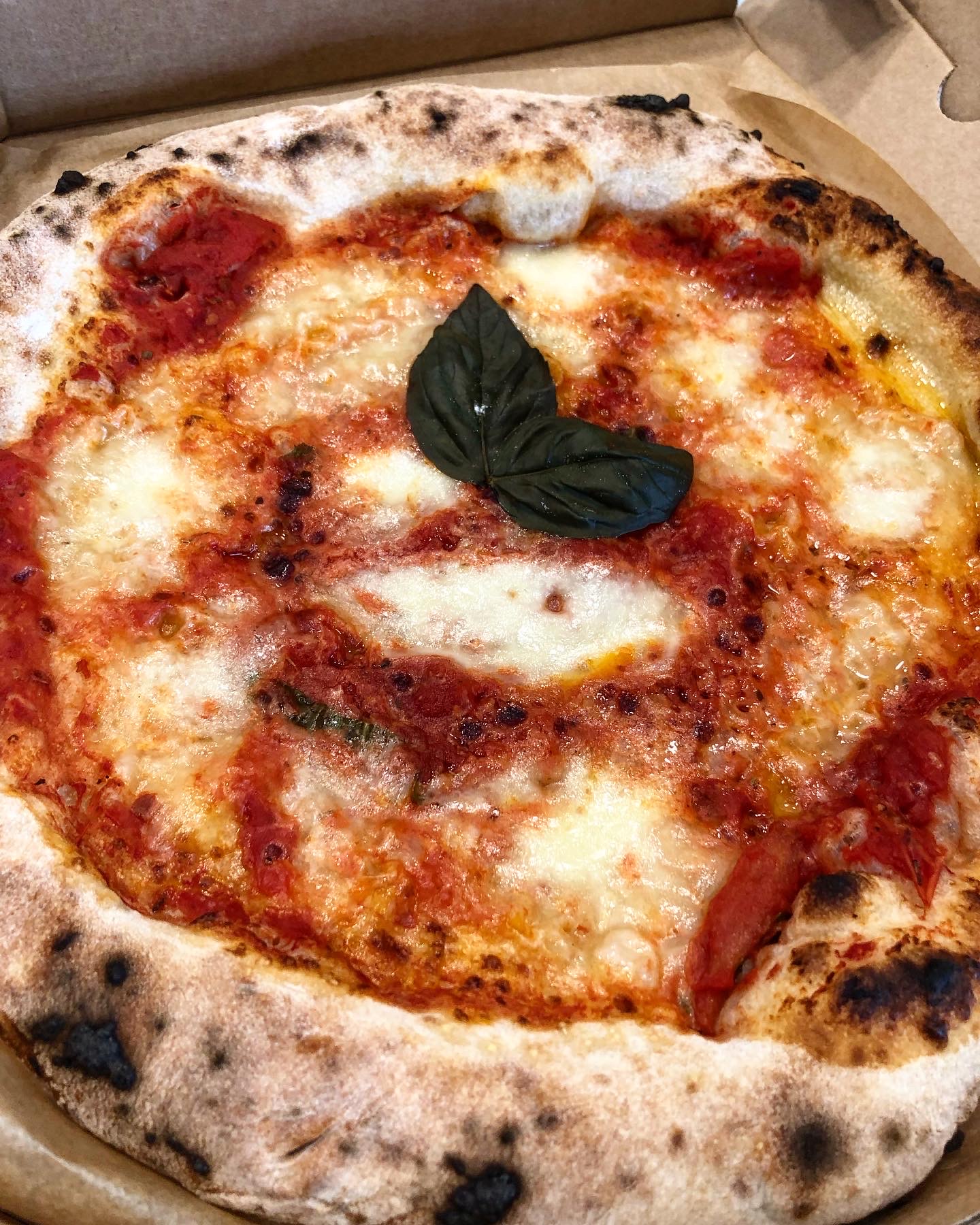 Prosciutto (tomato pasta, Italian mascarpone, Italian parmigiano 🇮🇹, Italian gorgonzola, Italian prosciutto, arugula):
Nduja (tomato pasta, Italian mozzarella, Italian parmigiano, home-made chilli olive oil, nduja sausage, caramelised onions):
Burrata (tomato sauce 🍅, juicy Burrata and fresh basil):
Carbonara (Fior di Latte Mozzarella, pancetta ham, pecorino cheese, garlic oil and egg yolk):
Our total favourite was Nduja pizza 💕, those blended flavours of hot and sweet was a real wow. It was also a great pleasure of those real Italian ingredients in Buratta and Prosciutto pizzas. B
esides the amazing taste, we were also surprised by their prices. And those are from 4,5€ to 7€ 😲. I'm not even sure if you can find any other place in Vilnius with such low prices and such high-quality ingredients! And those pizzas were also very fulfilling. Though, it was not a problem, because apparently, they are very tasty the next day as well, once you heat them in an oven, max temperature for 5mins.
You can order Urban Pizza Dealer's pizzas to take away, straight from their home. All of the info and ordering is done handily on their site www.urbanpizzadealer.com. Another uniqueness is their working hours: Friday 5PM to 8:30PM, thus we recommend planning your Friday evening upfront and ordering those pizzas few days before. Even though their pizzas are being baked at home (with the certificate from National Food and Veterinary department), you can also order this delicious entertainment to your celebration as well. Just think about christening, a birthday party or work festival with those tasty Neapolitan pizzas 🎉.